2019 EMIRATES MOTORSPORT EXPO ANNOUNCED
Motorsport enthusiasts can mark their calendar and eagerly await the fourth edition of the Emirates Motorsport Expo (EME) which has been announced for Friday, 4 October 2019 at Dubai Autodrome, with exhibits and activities open to the public from 15.00 to 22.00. The event is held in collaboration with the Emirates Motorsport Organisation (EMSO) and key speakers from the organisation will address the media on-site to formally announce the new season. 
Since 2016 the region's only motorsport expo has grown to accommodate the thriving local motorsport scene and the developing industry around it. The 2019 edition is expected to house over 80 exhibitors representing all disciplines of motor racing available in the region, including go-karts, cars and bikes for both circuit and off-road racing.  Dubai Autodrome General Manager Faisal Al Sahlawi said, "We're extremely humbled to be in the position to be able to host the fourth Emirates Motorsport Expo. The expo has evolved into an experience like no other, one that engages and excites."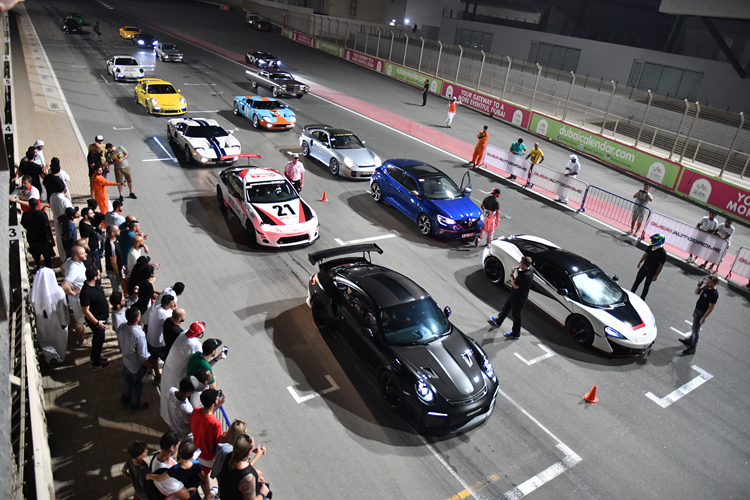 Free to the public, the EME allows people to meet teams, competitors, vendors, championship managers and key stakeholders from the world of motorsport and motoring. The event has been expanded to offer a host of other auto industry related activities, such as manufacture test drives, which allows visitors to try out their favourite brand on track.  
Even for those not interested in starting a career in racing, the EME will offer a range of attractions to see and do. In addition to car displays, food trucks and sim racing in the race paddock, visitors will be able to book Dubai Autodrome motorsport activities on track, including the Porsche GT4 Experience, McLaren Sprint Experience, Ferrari GT Experience, Clio Cup Experience and Passenger Hot Laps. 
The acclaimed Power Hour is set to return to the expo, starting at 17.00 on the day; it will allow spectators to get to up-close to a unique selection of race cars in action. A variety of rally legends, historic F1 cars, drift cars, classics, drag cars and super cars will each get a lap to strut their wheels on track for the crowds. 
Brand new to the EME this year will be a special off-road section called "Dakar On Your Doorstep", created by Dakar veterans Sabertooth Motoring Adventure, which will feature Nasser Al-Attiyah's 2017 Toyota Overdrive, a Dragon Energy Nissan Navara, a Dragon Energy Herrador Buggy and a wide range of desert support vehicles including a Mercedes Benz 6×6 Assistance Truck. Actual Dakar Rally crew will be on-hand to chat with visitors.