700hp BMW X6 M 'Stealth' by Inside Performance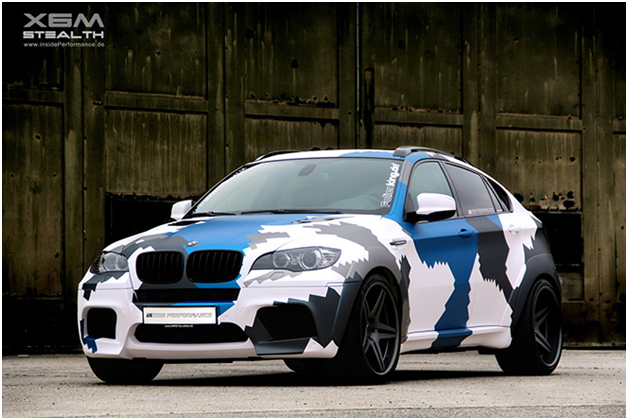 In standard specification, the insane BMW X6 M produces 550hp. For most of us, that would be good enough to have some serious fun in, while also comfortably shfting the family, the dog and assorted stuff.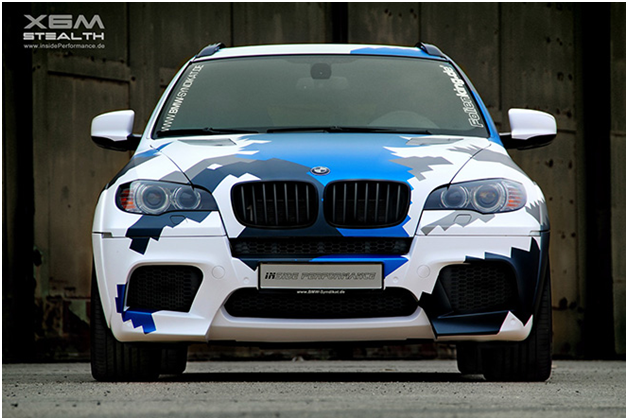 However, there are folks like the ones at Inside Performance who aren't pretty happy with 'just' 550 horses, which brings us to their newest creation, an absurd 700hp beast.
There is some serious engine tuning, ECU mods, a new sports catalytic converter and a choice of other upgrades which that also up the torque to 850Nm. Apart from this, the X6 M can also be fitted with a new stainless steel flap-controlled exhaust system.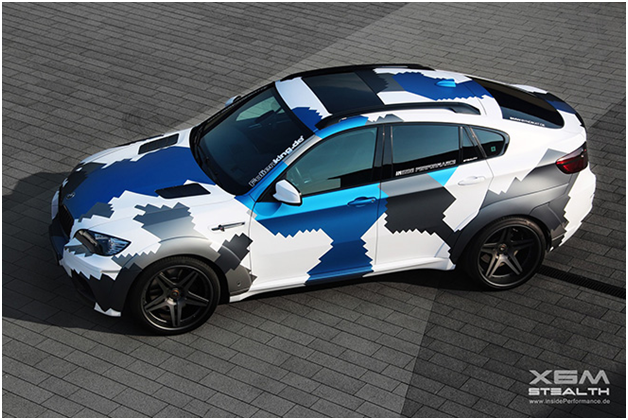 Visual upgrades include a more aggressive bodykit, deep concave Vorsteiner wheels and a unique pixel-camouflage paint scheme finished in bright blue, light grey, dark grey and white. The BMW X6 M by Inside Performance also measures 4 inches wider than the standard car.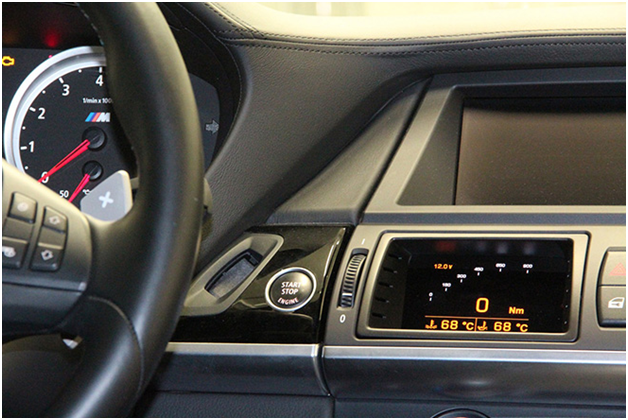 On the inside, the four inch-wider SUV receives numerous additions, the highlight being a dash-mounted advanced data display system that measures and displays everything from boost and gas pressure to torque and horsepower outputs.