ABT tweaks the VW Golf GTI Clubsport S
With 310hp and 380Nm of torque, the Volkswagen Golf GTI Clubsport S is almost three times as powerful as the original GTI of the 70s. However, this über-golf VII is by no means a hard to maneuver muscleman, on the contrary it clearly excels with its agility and finely calibrated handling. You want proof? In autumn 2016, this Wolfsburger grabbed the title for the fastest front-wheel drive on the Nordschleife. And now, ABT Power has come up with a specially developed control unit and matching software that ups performance to 370hp and 460Nm.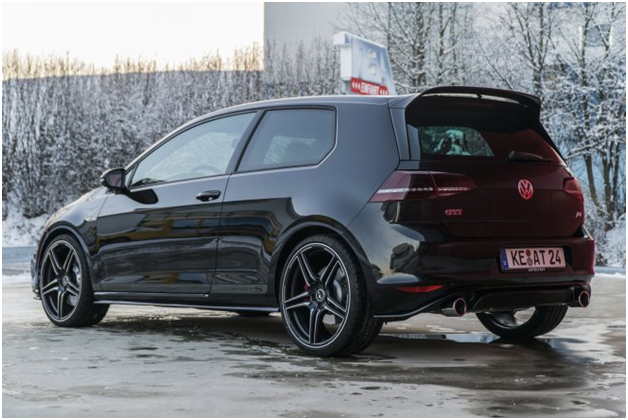 "We have increased the output again by about 20 percent in horsepower and torque", explains Hans-Jürgen Abt: "And as always, we guarantee driving is not only fun, but also offers the maximum in reliability and durability." The additional power not only improves the acceleration, but also the top speed, which now lies at 268 km/h. Normal road users however, are far more likely to encounter the standard Clubsport more often than the rare Golf VII GTI Clubsport S, and moreover the ABT variant.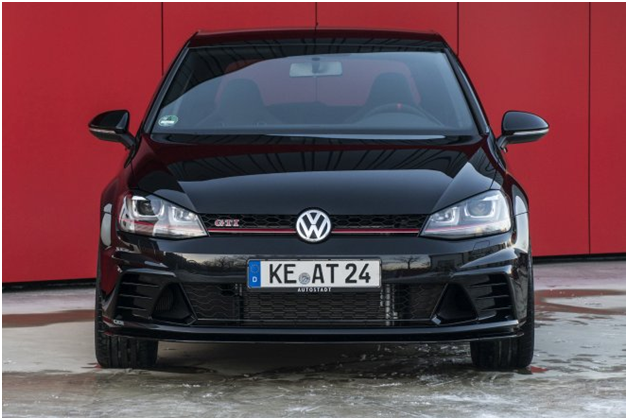 Even the standard Clubsport gets 340hp and 430Nm, which is more than the stock Clubsport S. And if that is still not enough: The standard boost function remains, which quickly releases even more power.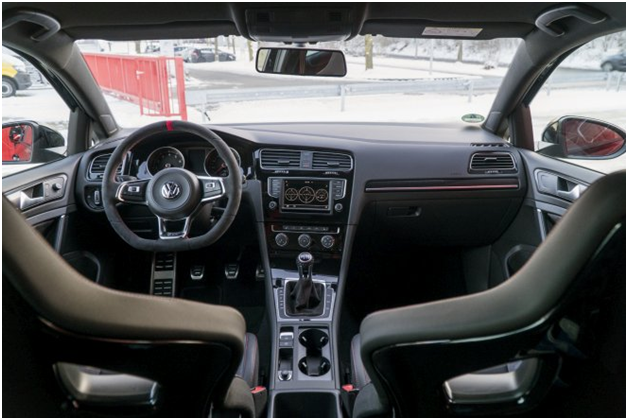 Both cars are already well equipped with regards to suspension technology, which is quite evident from the Nordschleife time of 7:47.19 for the standard Clubsport S. For an even sharper appearance and that little extra driving pleasure ABT Sportsline have conjured up new suspension springs and sports anti-roll bars. And in order to make clear that this is no ordinary GTI Clubsport (S), the vehicle can be further enhanced with a new front grille, headlight covers, mirror caps and a tailgate attachment.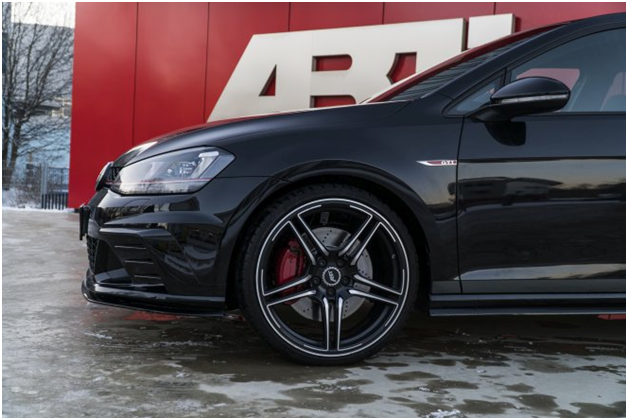 The ABT sport brake system with 370mm discs and 6-piston fixed calipers at the front is covered by a choice of wheels; CR-, DR-, ER-C- and FR-Design in 8.5 x 18, 8.5 x 19 or 9.0 x 20 inch. Available also as complete set with sport tires in 225/40 R18, 225/35 R19 or 235/30 R20 sizes.