Al-Futtaim Motors launch 2018 Toyota Land Cruiser Prado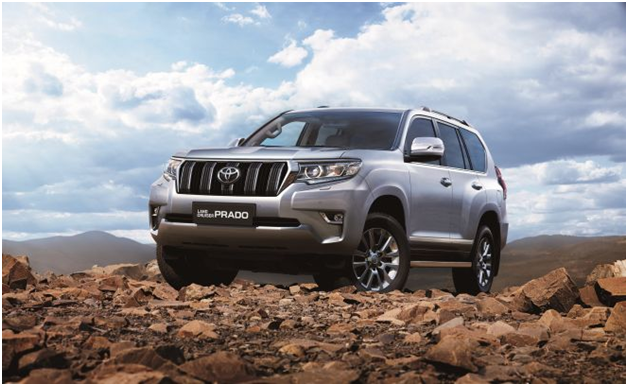 Continuing the legacy of powerful four-wheel drive performance and off-road capabilities, the 2018 Land Cruiser Prado has been officially launched by Al-Futtaim Motors, exclusive distributor of Toyota in the UAE. The new Prado comes with a more robust exterior, sophisticated and intuitive interior design in addition to improved driving abilities and user-friendliness. 

Saud Abbasi, Managing Director of Toyota at Al-Futtaim Motors said: "Land Cruiser Prado has maintained its leadership of the Midsize SUV category with 25% market share of the segment, making it by far one of our best performing vehicles. The new Prado's advanced robustness, expressed through its modern styling and cutting-edge technology, and reliable performance make it not only a prime choice for families and off-roaders, but also a favorite model among many fleet operators, thanks to its high quality, durability and reliability and low total cost of ownership".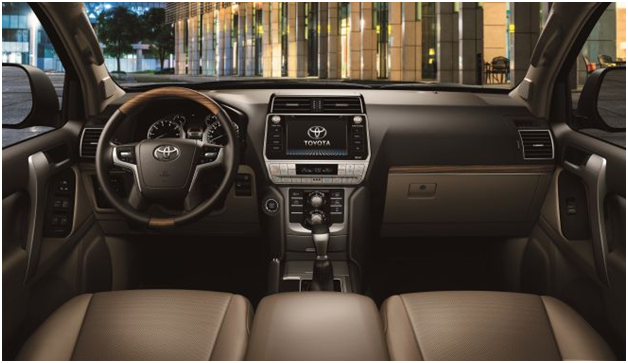 The interior of the new Prado features revised dashboard styling that incorporates new designs for the driver's instrument panel and center console. The top of the new center console tower has been lowered for a sleeker appearance and improved front visibility when driving off-road. 

The new Prado is available in two engine options including a 164hp 2.7L 4-cylinder and a 271hp 4.0L V6. Both petrol engines are mated with a 6-speed automatic transmission with multi-mode sequential shift mode that allows the driver to select gears manually. 

The 2018 model is available in 4 grades/8 derivatives to choose from: 
• 3-door 2.7 L GXR starting at AED 129,900 
• 5-door 2.7L engine, coming in EXR for AED 129,900, GXR for AED 144,900 and VXR for AED 159,900 
• 5-door 4.0L engine available in EXR for 159,900, GXR for AED 179,900, VXR for AED 194,900 and a more exclusive Limited grade, priced at AED 204,900 which comes fitted with leather beige interior.