Al-Futtaim Motors launches The Wave 3S centre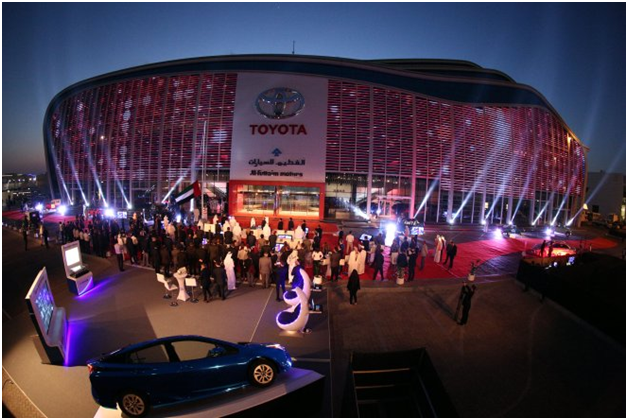 Al-Futtaim Motors, exclusive distributor of Toyota in the UAE for the past 61 years, officially opened the doors to the most advanced and largest Toyota facility in the UAE – The Wave – making Abu Dhabi home to a flagship building and marking the company's continuous investment in the capital.

The new five-level three-in-one building is a 3S facility housing world-class Sales, Service and Spare Parts offerings, spread over approximately 14,000 square-meters and considered the largest, most sophisticated retail and service space for Toyota in the Middle East, promising to set world-class customer experience standards for all visitors be it sales, service or even leisure visitors.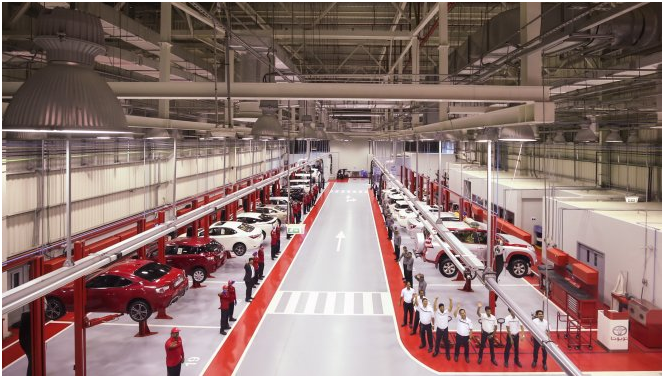 The Wave houses more than 80 new and used models on display, while the service area includes 64 simultaneous working bays that can accommodate up to 250 cars per day.

Each step of the customer journey has been designed to include many forms of physical and digital interactions, answering visitors' interests and needs during their journey at the facility.

The space's interior has been designed by UK-based Greenspace, a design consultancy firm that specializes in creating legacy experience destinations and which has been selected for their history of working with Toyota Motor Europe and other automotive retail brands.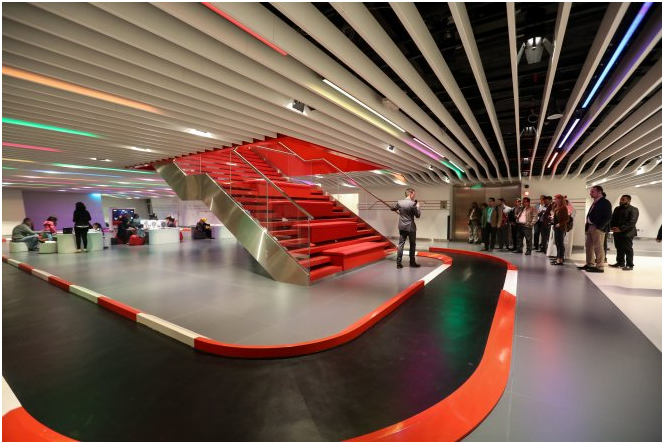 Some of the key features and attractions that are housed within The Wave include:
– The Toyota Design Studio for customers to build their dream Toyota using physical and digital design tools
– A Café serving hot and cold refreshments and equipped with relaxation space that seats around 60 guests along with WiFi, charging points and TVs
– The Toyota Play Space for children to drive electric cars on a 100m indoor track, in addition to 3D printers for live printing of souvenirs, a coloring and toy-building area, and VR headsets for a unique gaming experience
– A Toyota Heritage Zone which exhibits 61 years of Al-Futtaim Motors and Toyota's partnership in the UAE
– The Toyota Handover Lounge where customers can receive new cars in a private lounge space and drive away through a dedicated departure lane
– A world-class Toyota Service Center where customers can pre-book and have their car serviced by highly-skilled Al-Futtaim Motors professionals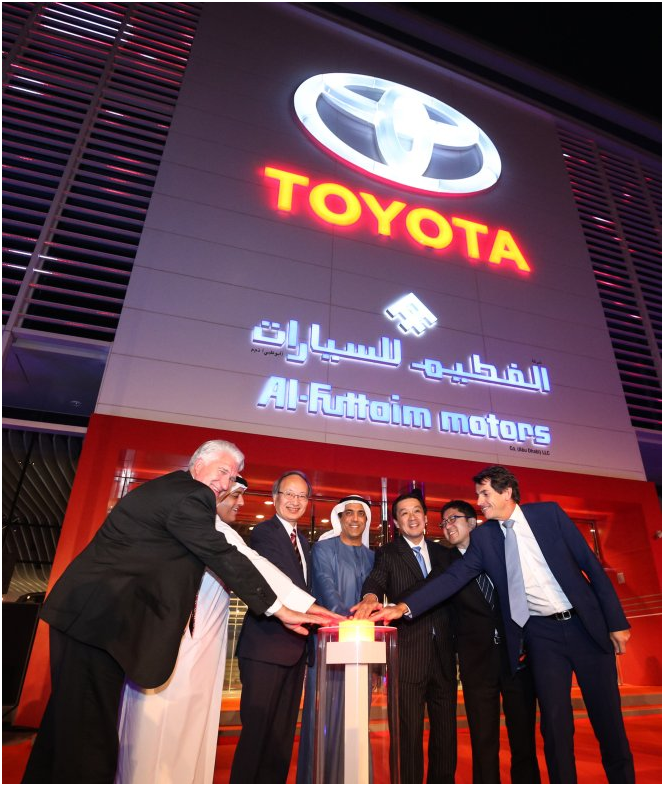 Saud Abbasi, Managing Director of Toyota at Al-Futtaim Motors, commented on this momentous occasion: "Coming on the heels of the opening of our latest facility in Madinat Zayed, The Wave, reiterates our commitment to Abu Dhabi and aligns with our promise of being closer to our customers wherever they are. The Wave is not just a unique building that pushes the boundaries of modern architecture, it is a representation of our dedication to customer service excellence. We have designed the facility to put the customer first, and to offer all our guests interactive and engaging experiences regardless of the purpose of their visit."