APR Cat-Back Exhaust System for Mk7 VW GTI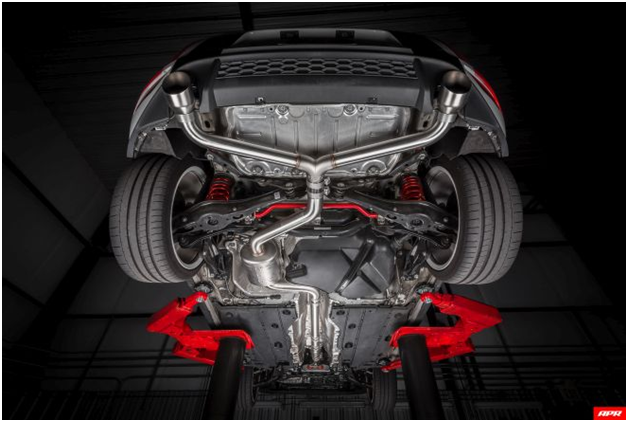 Improving upon a car as good 'right out of the box' as the Mk7 GTI has tested APR's engineering team to the limit, but they've most certainly stepped up to the challenge. The result is one of the most complete aftermarket offerings available for the current Golf, and one which acts as a showcase for APR's engineering prowess. Made from hand crafted T304-stainless steel and stitched together by TIG-welding, the single 3″ to dual 2.5″ mandrel bent exhaust is the ultimate upgrade for the ultimate hot hatch, one with proven gas-flow properties.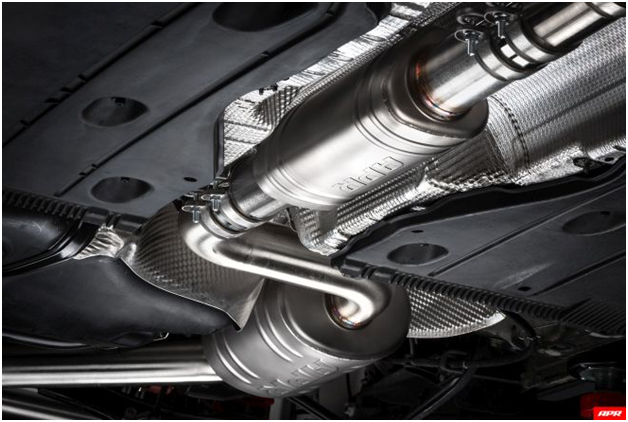 A willingness to tailor its systems to meet the needs, demands and preferences of induvial customers has long been an APR hallmark, and its Golf GTI system continues the tradition. APR's much vaunted satin-finished mufflers/boxes are fully configurable and can even be ordered with an optional easy-change centre section, which in turn allow customers a large degree of control over the level and character of sound generated by their exhaust. The removable, 4″ satin-finished slash-cut exhaust tips aren't merely the icing on the cake, they underscore this product's competition roots and accentuate the performance pedigree of the GTI itself.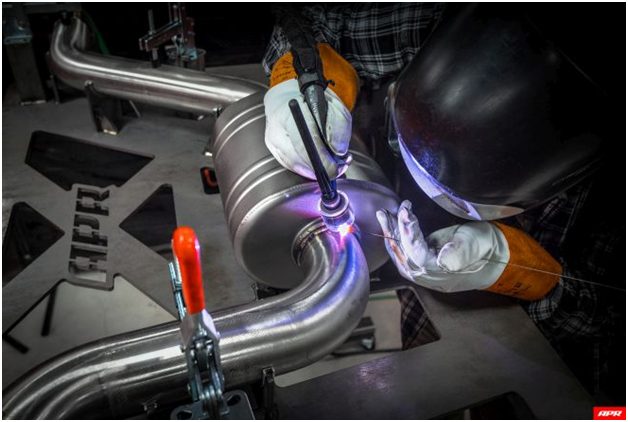 High levels of fit and finish come as standard with an APR product, hence why this Golf system boasts OEM style slip clamps and Torca AccuSeal T304 clamps for easy installation, not to mention a proven ability to mate right up to both OEM and APR Golf downpipes with the supplied link and reducer pipes.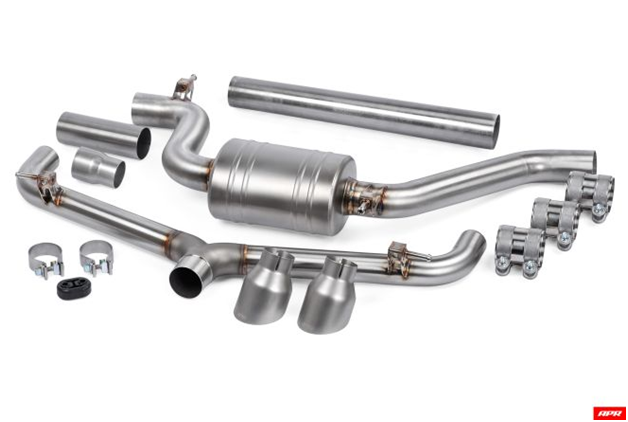 Not only does APR's offering fit beautifully, enhance performance and both look and sound amazing, the high-end materials used in its construction ensure that it represents a notable weight saving over the stock equivalent. In fact, the system weighs 5 pounds less overall, and 1 pound less with the optional front box – and that's despite it being significantly larger in diameter than the OEM VW part.