Automechanika Dubai 2017 Concludes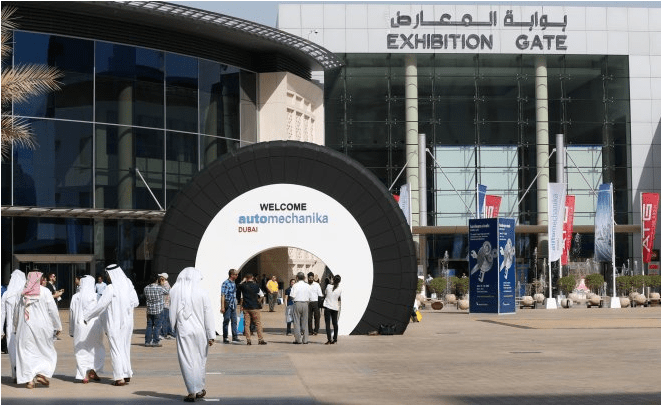 Automechanika Dubai 2017, the 15th edition of the premier trade exhibition for the automotive aftermarket in the wider region, came to a close, attracting 28,839 visitors from 134 countries. Trade buyers and industry representatives were on the lookout for new suppliers, fresh product ideas, spare parts and essential equipment. Among the highlights of Automechanika Dubai 2017, which featured 1,955 exhibitors from 57 countries who took 69,089 sqm of exhibition space, was the spate of regional and global product launches by exhibitors from across the world, looking to make a major impact in the regional marketplace.

It also featured the Automechanika Academy, where the latest updates about Dubai's auto aftermarket trade were revealed. According to Dubai Customs, the emirate's trade for auto spare parts and accessories was valued at AED39 billion in 2016, comprising around three per cent of Dubai's AED1.28 trillion worth non-oil foreign trade for the year.

Around two million tonnes of auto parts, engine components, tyres, batteries and systems were imported, exported, and re-exported to neighbouring countries last year. Japan topped the list of Dubai's trading partner countries, accounting for 5.8 billion worth of imports and exports for the year – six per cent more than in 2015.

The USA, with AED3 billion worth of trade, swapped places with South Korea (AED2.93 billion) as Dubai's second largest partner country in 2016. Germany, (AED2.8 billion) and China (AED2.4 billion), rounded out the top five trading of Dubai's auto aftermarket trading partner countries for the year.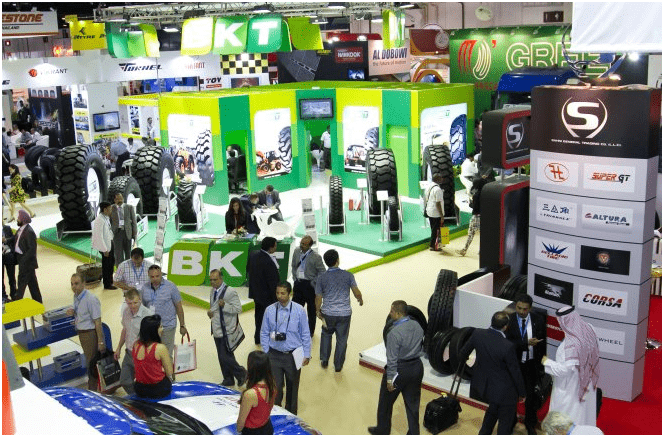 Exhibitors from these countries were also prominent at Automechanika Dubai 2017, spearheaded by Germany. A total of 116 leading German aftermarket brands occupied 3,000sqm at the Dubai International Convention and Exhibition Centre, a 15 per cent increase over the previous year, while 107 of these were part of a government-backed German Pavilion.

Already possessing a transcontinental footprint that reaches across the wider Middle East, the Levant, Central and South Asia, North and East Africa, Automechanika Dubai 2017 featured 25 Country Pavilions and attracted the support of 36 international trade associations.

The strong turnout from the international trade reinforces the decision by leading global players to continue investing in the Middle East and Africa, as they showcased their innovative automotive technologies across six product groups of Parts & Components; Electronics & Systems; Repair & Maintenance; Tyres & Batteries; Accessories & Customizing; and Car Wash, Care & Reconditioning.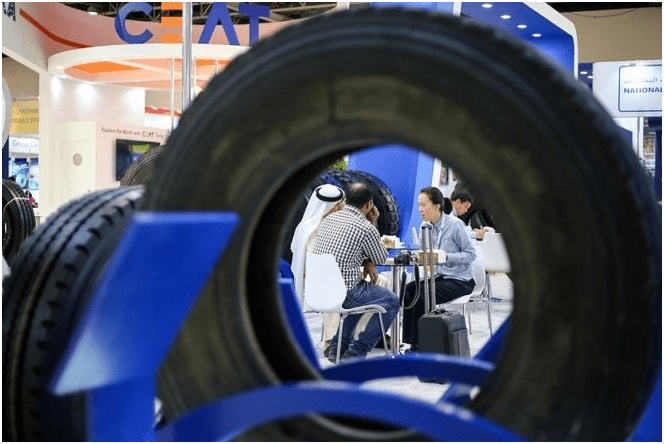 Among the notable exhibitors that launched new products and services into the region were:

• Delphi (UK) – with quality water pumps for the Middle Eastern market, thoroughly tested for reliable and leak-free performance.

• Vipal (Brazil), who launched a tyre repair line using materials such as aramid fibers, a reinforced textile used in bullet-proof vests, along with automotive armouring with resistance that is five times stronger than steel.

• Mineral Circles Bearings from the UAE launched the improved Heavy Duty High Load grease suitable for high-powered electric motors, and high humidity and hot temperatures of Middle East and Africa.

• Satbir International (UAE), launched a brand of tools from Germany for Vehicle detailing, called "TORNADOR" that make life easier for the person doing the detailing providing a better finish and saving time and effort.

• Autopstenhoj from Germany launched a hydraulic in ground lift with a very flexible swivel arm construction and a complete range of surface mounted lifts including its new generation of electro-hydraulic lifts.

• Holthaus Medical (Germany) – debuted first aid kits and safety solutions for cars including SafetyPen 3 in 1: Emergency escape hammer which enables punching and smashing of car windows and slicing through seat belts.

• Symach (Italy) – displayed Fixline – an automated body shop repair process that utilises robotics, reducing vehicle repair costs by 25-30 per cent.

• Saint-Gobain Abrasives from France, launched the Norton Car Spa system – a new vehicle detailing service that uses abrasives, instead of wax

• BKT from India, displayed their new range of tyres for Multi-purpose trucks, Material handling, Port equipment, Backhoe loaders, and All Terrain Cranes.

Automechanika Dubai 2017 also featured two insightful conferences providing a deeper understanding into the next step for smart and connected mobility, and the future direction of the regional aftermarket sector.

The Spare Parts and Maintenance Conference focused on new regulations, upcoming standards and changing dynamics of the vehicle services and aftermarket sector in the Middle East while the Smart Traffic Middle East Conference featured critical discussions on intelligent vehicle technologies, intelligent transport system and infrastructure, connected vehicles and sustainable transportation.