Brabus unveil the mental 800 WIDESTAR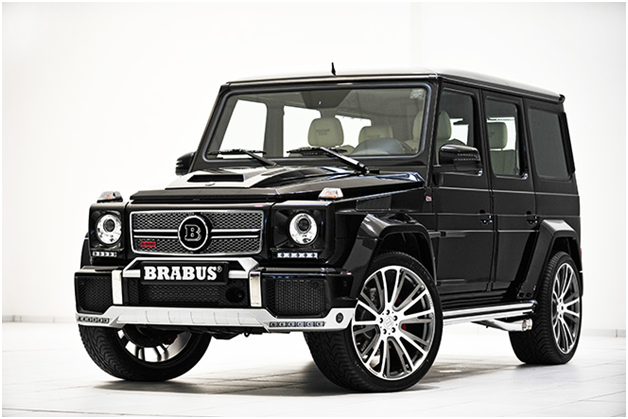 The Brabus 800 engine conversion unleashes the power reserves inherent in the 6.0-litre V12 Biturbo engine. The exhaust manifolds custom-designed for the G 65 AMG with integrated turbine housings and high-performance turbochargers optimize throttle response and produce a higher boost pressure than the production turbos. Four water-to-air intercoolers arranged under the BRABUS carbon-fiber hood scoop ensure lower charge-air temperatures.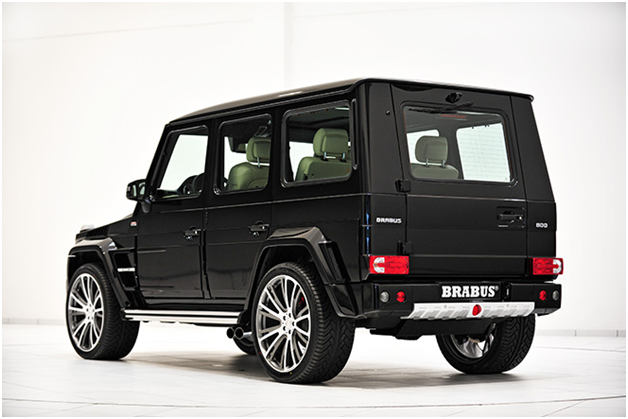 On the exhaust side there is a Brabus stainless-steel high-performance exhaust system with free-flow metal catalysts and a sound management system courtesy of a butterfly valve in the exhaust.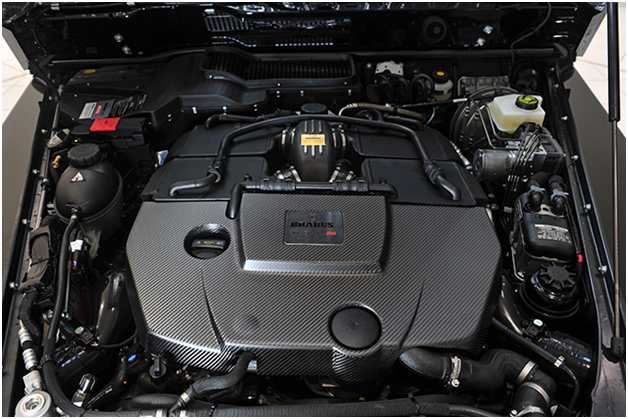 The Brabus 800 engine produces 800hp at a low 5,500 rpm and an even more impressive peak torque of 1,420Nm, already on tap from 2,100 rpm. In the vehicle, peak torque is limited electronically to 1,100 Nm.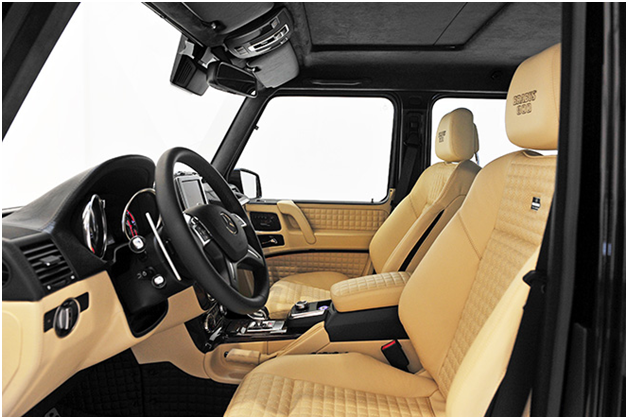 In combination with the seven-speed automatic transmission and permanent all-wheel drive system, the Brabus 800 WIDESTAR accelerates to 100km/h in 4.2 seconds. The top speed is limited electronically to 250km/h. Without the limiter, the high-performance off-roader would be capable of reaching a speed of 270km/h.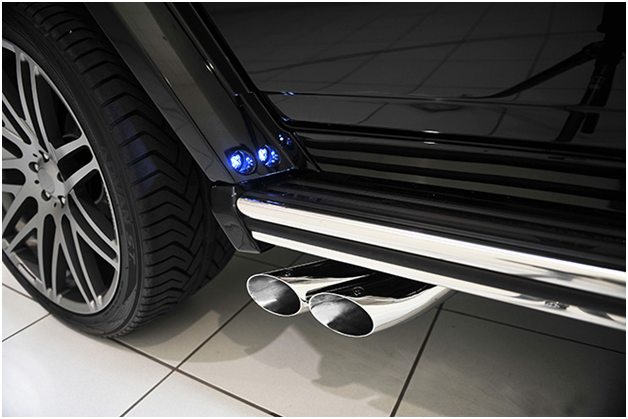 The widened wheel wells can be filled with a choice of three "Platinum Edition" 11Jx23 wheels; in addition to the popular Monoblock E evo and Monoblock F "Platinum Edition" designs, there is now also the Monoblock R "Platinum Edition" forged wheel. It is fitted with high-performance tires in size 305/35 R 23 from either Continental, Pirelli or Yokohama.