CHEVROLET LAUNCHES ALL-NEW SILVERADO HEAVY DUTY IN THE MIDDLE EAST
The strongest, most capable Silverado HD ever has arrived in the region, Chevrolet Middle East announced. With a maximum towing capability of 7,893 KG, class-leading technologies and expanded range of customer choices, the 2020 Silverado HD promises to change the full-size truck landscape.
Longer, wider and taller than its predecessor and available in three distinct trims, the 2020 Silverado HD has the most functional bed of any full-size truck and features HD-exclusive exterior design. It's the most distinct from the Silverado 1500 ever, in fact, the roof is the only shared sheet-metal between the two models.
Powered by a new 6.6L gasoline V-8 with direct injection delivering 401 horsepower and 629 Nm of torque mated to a six-speed automatic transmission (an 11% increase in horsepower and a 22% increase in peak torque, respectively), the 2020 Silverado HD boasts 18% more towing capability.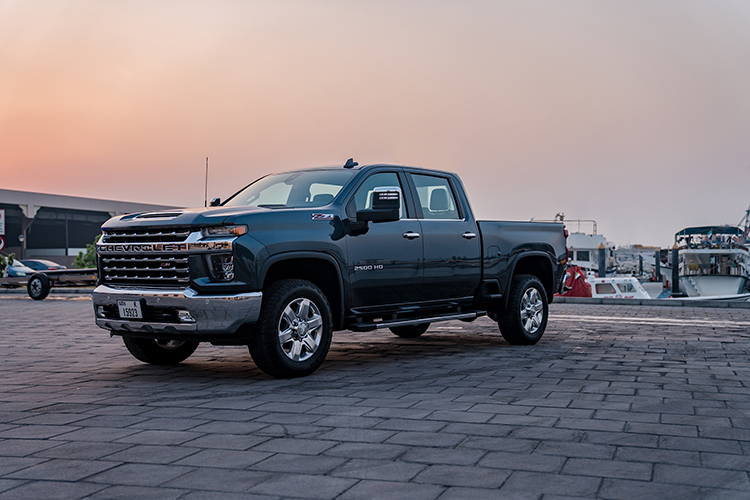 "The all-new Silverado HD is one of the most capable yet to bear the nameplate. Not only is it bigger than before, it offers best-in-class cargo volume irrespective of the bed length. Add a roomier cabin and enhanced towing capability and you have a pickup truck unlike any other on the market. The Silverado HD comes ready to work and can tow heavy loads without breaking a sweat and I have every confidence that it will be a hit with trucking fans and heavy-duty fleet operators across the region," said Farah Amhaz, Head of Brand – Chevrolet Middle East.
Available in various cab configurations, the 2020 Silverado HD features an Autotrac active two-speed transfer case on the LTZ trim, which electronically controls "4 Auto" mode, allowing it to seamlessly shift between two-wheel drive and four-wheel drive based on road conditions. An advanced Trailering System with a new transparent trailer view, meanwhile, features an available total of 15 available camera views (requires an installed accessory camera) to ensure that towing your boat or Trailer or even Horses a cinch.
Furthermore, to ensure structural strength while reducing weight, all exterior swing panels, doors, hood and tailgate, are made of aluminum while fixed panels, fenders, roof and bed are made of steel to ensure durability.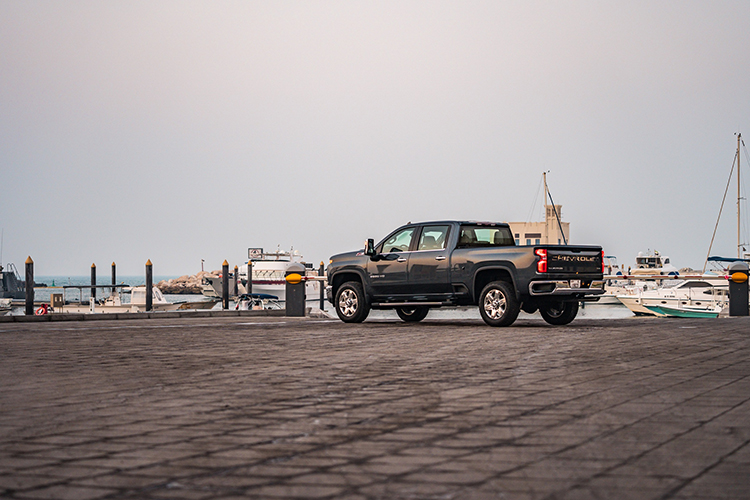 However, the 2020 Silverado is not just about strength and utility, it also features a host of connectivity and safety features to give customers the best of both worlds. Available active safety features include Blind Spot Indicator, Rear Cross Traffic Alert, Front and Rear Park Assist, Forward Collision Alert, Forward Automatic Low Speed Braking, while Rear Vision Camera is standard across all trims.
When it comes to connectivity, the 2020 Silverado gets the new Chevrolet Infotainment system as standard across all trims. While an 8-inch screen is standard on LT and LTZ trims, Apple CarPlay is offered across the range and allows users to connect a smart phone to make calls, send messages and stream music using voice commands.