Chopard Mille Miglia Chrono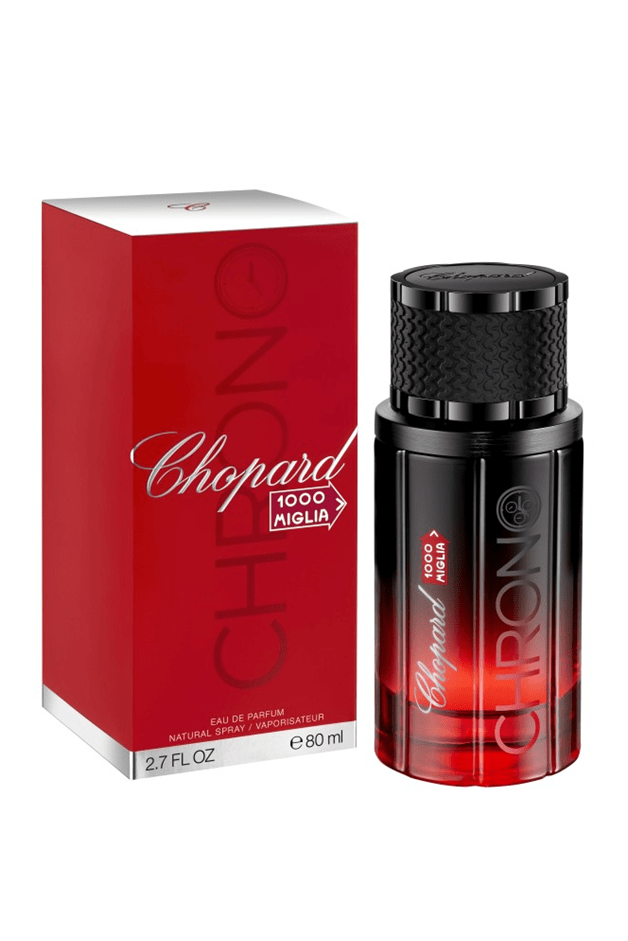 The Mille Miglia – famous vintage car race turned into legend over the years – was born in 1927 under the impetus of two young Italian, Brescia-born counts. This prestigious, epic event featuring endurance racing cars sets off every year in May from Brescia to Rome, travelling more than 1,600 km through Italy's most beautiful landscapes. The Mille Miglia is today one of the most highly anticipated events in Italy. The race's Grand Start attracts numerous spectators from all over the country to watch this procession of classic cars, each more extraordinary than the last.

Combining elegance and precision, Chopard has been part of the adventure since 1988, carrying on the dream and the tradition of this illustrious annual event by celebrating each year's race with a limited edition "Mille Miglia" watch. Taking its inspiration from the race and watch collection, the House of Chopard is now opening a new olfactory chapter in the Mille Miglia fragrance collection for men with Mille Miglia Chrono.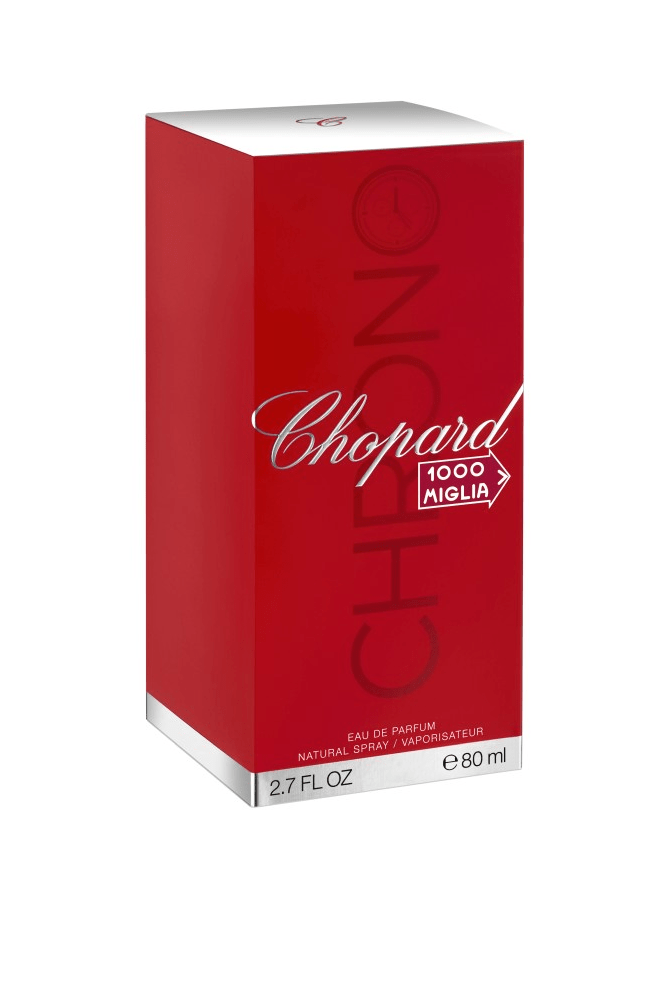 Seductive, sophisticated, this oriental spicy created by perfumer Bruno Jovanovic boasts a spicy accord that brings adrenaline to the original addictive signature. A frantic race of warm spices followed by the lavender's speed, just like a breath of adrenaline on the asphalt accord. Amber and myrrh offer a vibrating effect in resonance with the spicy start for a remarkable signature.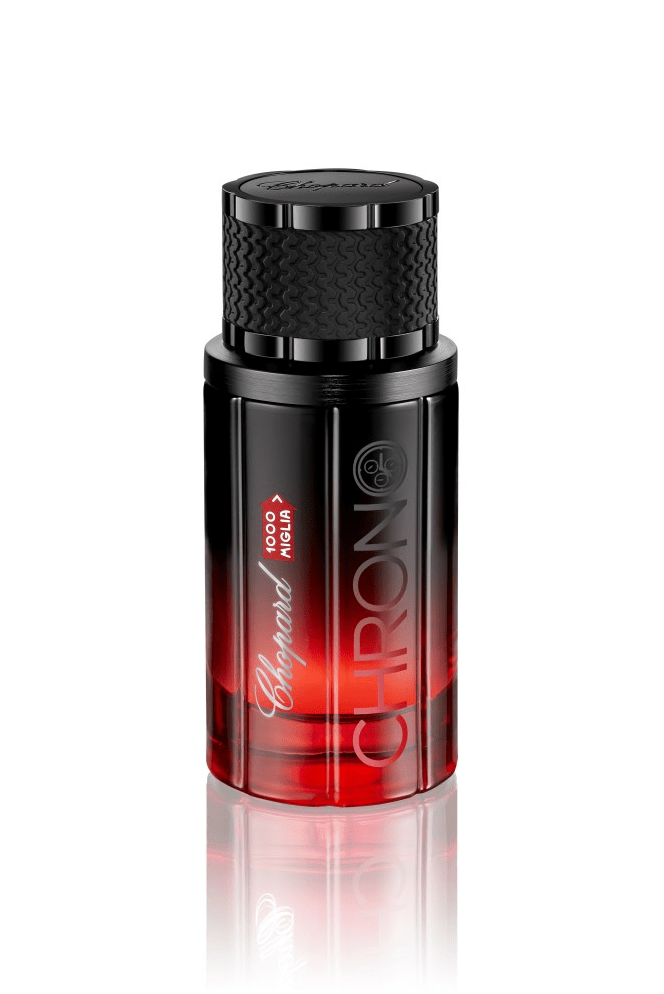 Passionate, connoisseur, always looking for heritage and the best quality materials, the Mille Miglia man recognizes himself in the Chopard creations. A discreetly elegant watchmaking enthusiast, he finds this vintage car epic electrifying. He draws from it an energy that makes you want to follow him, wherever he's going. Naturally distinctive, he is driven by the thrill of the race, the passion for aesthetics and the obsession for precision. Life to him is a performance, success is evidence. Just like the car he drives, allying modernity to tradition, his own style is timeless. Mixing refinement and sporting elegance, the man at the wheel of this stunning classic car is in search of a contrasting yet refined, sophisticated fragrance to match his strong personality.

From the vibrant red that represents the rush of adrenaline provocated by the speed of the chrono that is on, to the black intensity that shows the extreme power of this fragrance.