Countdown is on for the first edition of the Global Auto Salon in Riyadh
As part of the first-ever Riyadh Car Show, Global Auto Salon will feature world-class hot rods, muscle cars, exotics, classic cars, trucks, sports compacts, race cars and other specialty vehicles on display. Visitors will also have access to hundreds of exhibitors showcasing their brands and newest products as well as dozens of industry experts and celebrities.
The show opens on November 21 and runs to November 26. The schedule includes celebrities, driving demonstrations, experiences and an Auction. The auction preview will be held on November 22 and the auction is
November 23.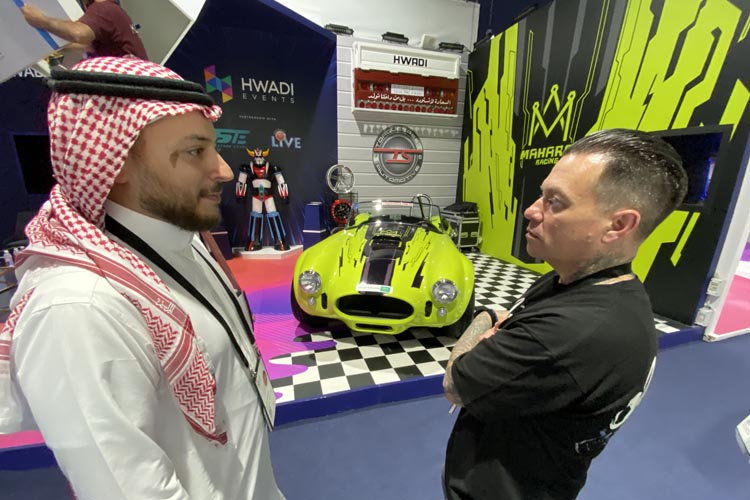 In collaboration with the General Entertainment Authority of the Kingdom of Saudi Arabia, Sela Sports and Worldwide Auctioneers we present the first-ever auction and salon of its kind. We will feature over 325 vehicles of
all kinds. This auction will truly have something for everyone. Featuring one of a kind historics, numbers matching originals, fully customized builds, supercars and of course cars from the world's premier builders including Dave Kindig, Richard Rawlings, Ryan Friedlinghaus, Ringbrothers, Rick Dore, Classic Car Studio and many more.
HIGHLIGHTS OF THE EVENT
Region's largest automotive event
450 top custom vehicles
250 leading US aftermarket companies to exhibit
Star-studded lineup of celebrities
Leading car customizers
Industry experts
Race teams and drivers
New products
Live demos
Live auction
Entertainment and experiences
Regional and global media
Expected footfall 250,000 visitors
WEST COAST CUSTOMS EXPERIENCE
WCC Crew to feature master classes in customization West Coast Customs Founder and CEO Ryan Friedlinghaus will feature master classes in five premier vehicle customization categories, including audio and video; interiors; paint and graphics; wrap and tint; and wheels, suspension and accessories. Class participants are doing hands-on work to vehicles that move through each instructional area, with distinctive customized cars completed and presented at the end of the event. Ryan will host a lifestyle zone featuring automotive fashion, music and other lifestyle elements.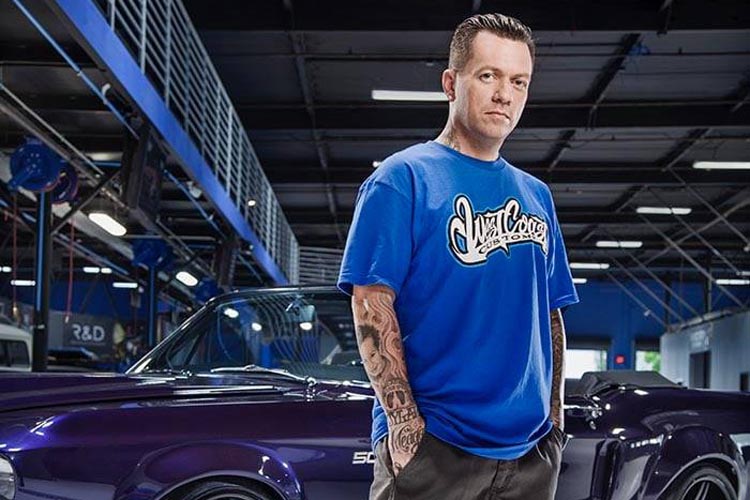 NHRA ON FOX STAGE
NHRA is bringing Fox TV Hosts and Museum Vehicles to Riyadh NHRA on FOX television hosts Brian Lohnes, Tony Pedregon, and Bruno Massel are scheduled to interview automotive influencers from around the world. To add to the experience, the NHRA is bringing a collection of cars from the Wally Parks NHRA Motorsports Museum to Riyadh to expose a whole new audience to the foundation of the sport. The NHRA will livestream all the action on NHRA.com direct from the Riyadh auto show.
PINSTRIPE MASTERS
Masterful technicians to showcase their skills in Riyadh
A collection of world-renowned pinstripe artists will converge in Riyadh to showcase their skills at the Riyadh Car Show and Global Auto Salon. These masterful technicians will put brush to metal, creating unique pieces of art
worthy of any gallery showing. But these precision masterpieces won't just be on full display – as artists will be offering to paint one-of-a-kind
pieces on people's personal effects. This is automotive art you can take home.
In addition to the above the Global Auto Salon will offer exceptional networking opportunities with hundreds of leading US aftermarket companies, manufacturers, motorsports professionals and car celebrities participating for the first time in a large scale event in Saudi Arabia.
Plenty of entertainment throughout the duration of the event with celebrity appearances, driving demonstrations, competitions, drift passenger rides and much more.