Dodge Unleashes the 'Muscle Experience'
Dodge has unleashed an exciting motoring experience in Dubai that will give adrenaline junkies the chance to test out the full power of Dodge vehicles in a safe and controlled environment. The 'Dodge Muscle Experience' builds on this with three unique experiences featuring the Dodge Charger R/T Scat Pack and the Dodge Challenger SRT Hellcat Widebody.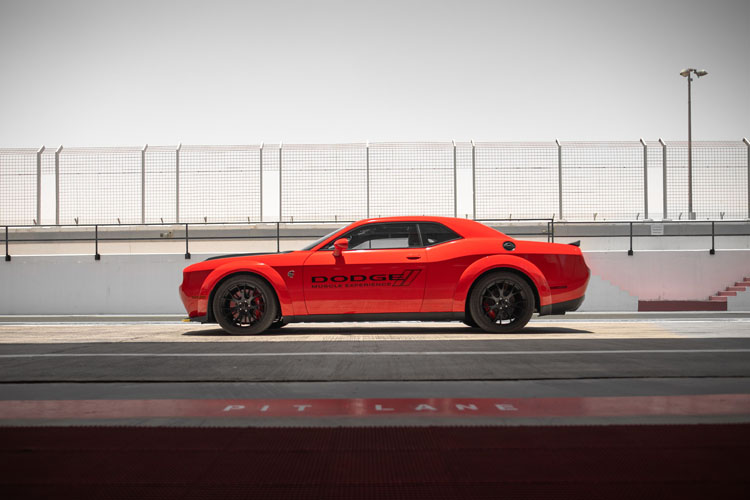 Thrill seekers who want to taste real power can now choose from two exhilarating drifting experiences, available to book internationally so that both residents and tourists have the chance to enjoy. The 'Charger Drift Taxi' is a white-knuckle ride for the whole family where Dodge's experienced professional drift drivers will take guests on thrilling drift laps around the Dubai Autodrome, including sideways slides and the 'rollercoaster effect'.
Those who are ready to experience the G-forces can take on the 'Challenger Drift Experience', which takes the tempo, tyre screeching and smokiness a notch higher with faster and more aggressive drifting around Dubai's popular racetrack.
Motoring enthusiasts looking to tame their beast, improve their driving and get the maximum performance from their Dodge can sign up for the 'Dodge Master Class', the first ever American Muscle car drifting and advanced driving school by Dodge in the region. Under the guidance of professional Dodge instructors, participants can learn how to harness the power of their Dodge, master advanced driving techniques and become a 'Dodge Certified Driver.