dp motorsport unveils a stunning 911 Red Evolution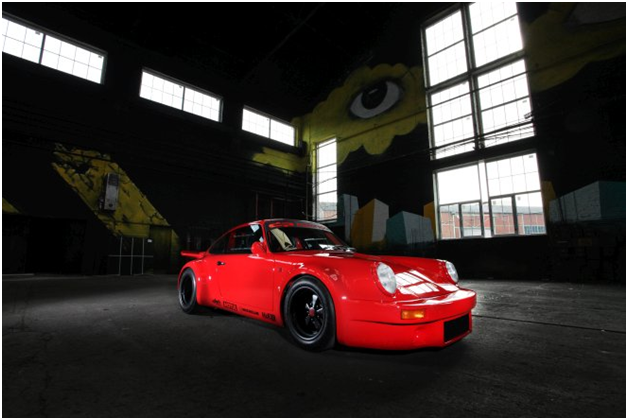 Photos: Jordi Miranda 

In 1973, Ekkehard Zimmermann established the Porsche specialized company dp motorsport. During its 43 years of existence, the founder gained many achievements with his dream cars. The crowning glory of his career was the overall victory – in cooperation with Kremer Racing – of the 24 Hours of Le Mans with a "935 K3". World famous are also his station wagon conversions – the so-called "Cargo" – based on the 924 and 944.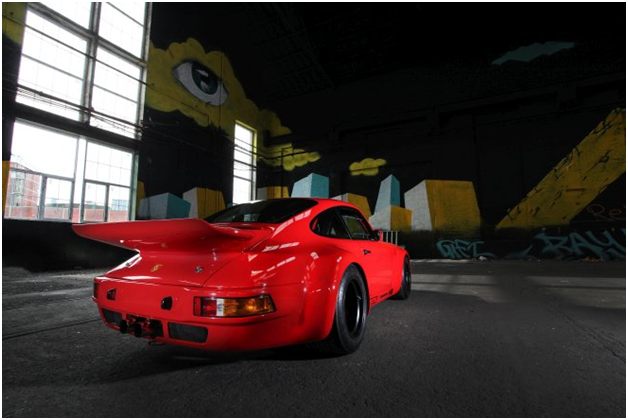 Most recently, the Managing Director placed his entire design ideas into this 911 series G. First introduced to the public in 1974, the 911 RS has received tons of improvements, culminating in the 911 RS 3.5 Red Evolution.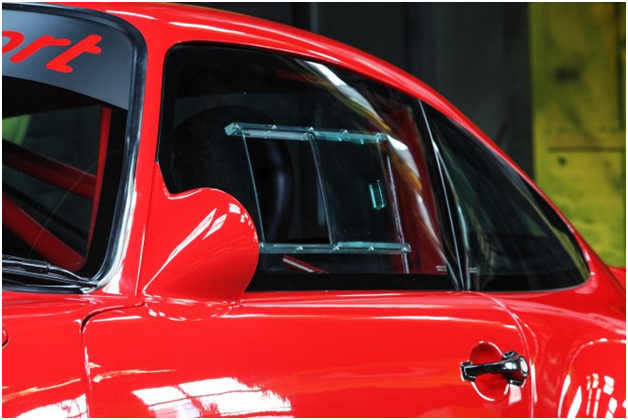 The wheel housings, side sills, front and rear bumpers were remodeled and painted Porsche Guards Red. Stock windows of the lightweight doors are replaced with hardened plexiglass. Even the water drains were removed. At dp motorsport, all body parts are made of carbon-fibre or glass fibre reinforced plastic.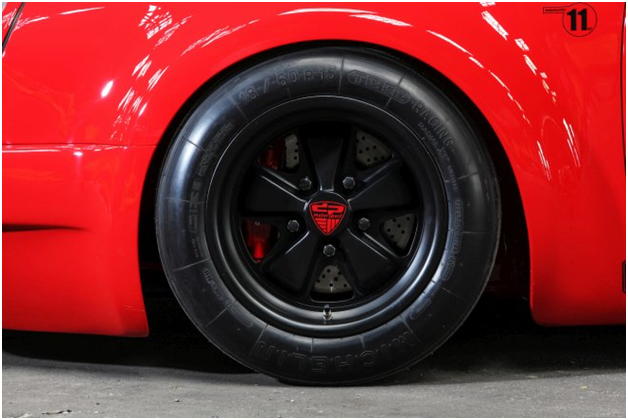 The vehicle gets an adjustable H&R coilover system. The front axle head bearings as well as the turbo rear axle guides are uniball mounted and the front axle PU guide sockets are supplied by Superpro. The dp motorsport welded strut brace as well as the brake system of a 911 3.3 Turbo deserves special mention. The 9×15 Fuchs wheels are fitted with Michelin semi slicks sized 225/55-15 at the front and 13×15 with 335/35-15 at the back.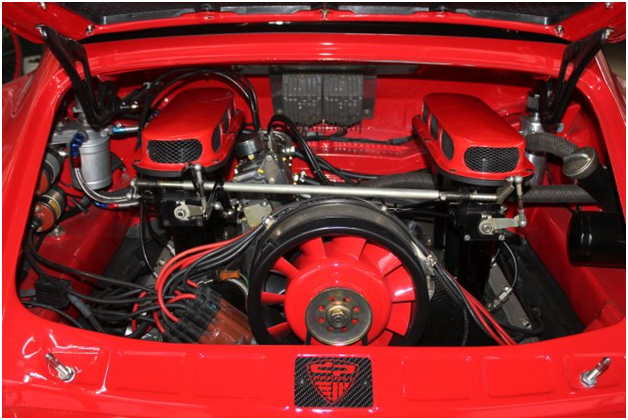 The dp motorsport team equipped the 3.5L engine with a mechanical fuel injection system with individual throttle valves, a dual ignition system as well as 911 RSR camshafts. The result is a mighty 365 horsepower. Edelweiß Motorsport coordinated the mechanical fuel injection pump on a dynamometer. The transmission type 915 with limited slip differential, steel synchroniser rings and oil cooling received an elevated shifter and shortened shift travels.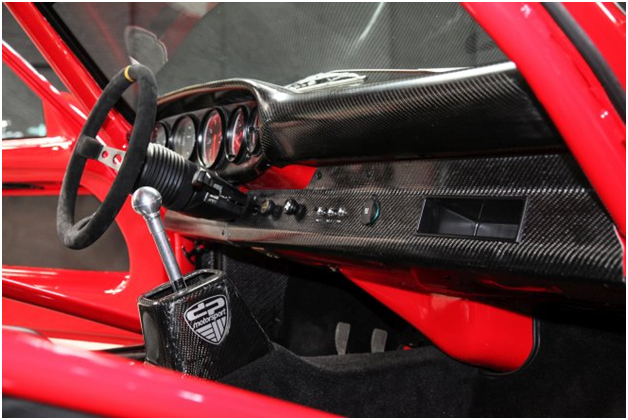 Even the interior has received an extensive upgrade. While enjoying 935-style race seats, the driver looks at a 350mm Momo steering wheel and a carbon styled dash board with carbon knee rails. The coated tin in the interior is furnished with a lightweight 964 RS velor carpet. Ultimate protection for the passengers is provided by a welded, red coated safety cell as well as 4-point professional harness from Schroth. Also worth mentioning are the bonded windshield from a 993, lightweight motorsport battery, custom-made racing cable bundle and the 80-litre carbon clubsport tank.