Feature » On A Loop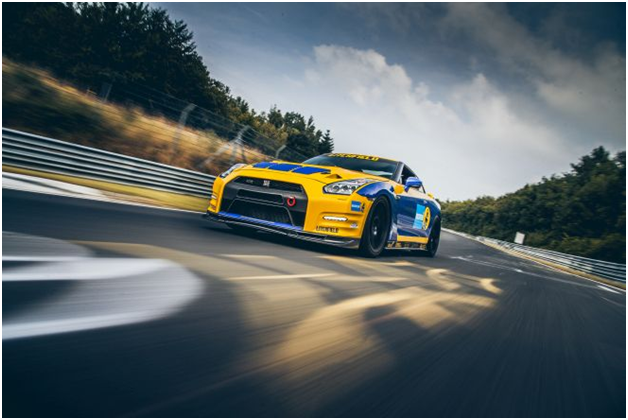 Words: Dan Clow
Pics: Scene Media / BILSTEIN / Chris Wallbank
When you feel that you've created the ultimate 'Clubsport' suspension solution for one of the world's most tuneable platforms, how do you go about proving it? If you're British tuner Litchfield, you do what all the big boys do – days and miles of testing at Europe's most legendary stretch of tarmac; The Nürburgring Nordschleife.
The thing about most clichés and stereotypes is that they're generally based on more than a grain of truth. Polish people often are industrious workers, it turns out. Politicians rarely give us the facts. And, when it comes to proving motor cars, all those stickers and automotive manufacturer's press releases really were on the money all along… The Nürburgring Nordschleife (or 'North Loop') really is the ultimate test of whatever wares you're trying to excite the buying public about. Pics: Scene Media / BILSTEIN / Chris Wallbank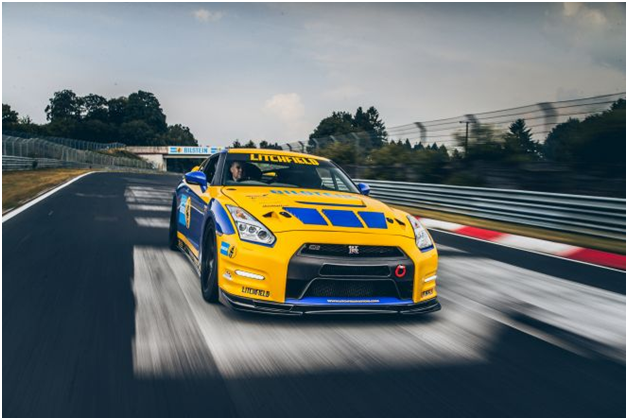 But why is that? Surely, almost 80 years after the place was constructed, circuit technology and design must have progressed to give auto-makers a harder challenge by now? It stands to reason that purpose-built facilities must have eclipsed the need for this motorsport relic? In an age where it's possible to precisely re-create every twist, turn and undulation of even the most complex race circuit on a shaker rig, why would anyone see the need to wring a car's neck in the dangerous, unpredictable environs of the Eifel hills in the pursuit of meaningful data?

"It's the massive factor of unknowns and immeasurables that make this place our final port of call in many of our product development programmes," smiles eponymous Litchfield founder, Iain Litchfield. "Dyno runs, shaker simulation and road testing tells us so much, but when it comes to that final 10%, creating something that a truly focussed client will be able to enjoy at the very edge of performance, then The Ring really comes into its own. Nothing compares to the variables of surface, camber, compression, undulation and variance of grip – and that's before you factor in the weather and the literally millions of potential lines around each lap to offer different conditions. Put simply, if it works here, it can be made to work almost anywhere."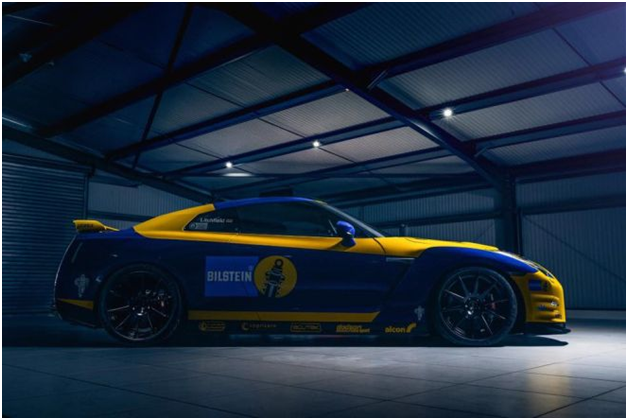 For those reasons, the Gloucestershire tuner and his team are repeat visitors each year to shake out the final wrinkles in whatever smart new widget they've recently engineered. When we joined them earlier in the year, it was to prove the efficacy and worth of two key new suspension upgrades to their GT-R portfolio of tuning parts; a new BILSTEIN suspension kit that they had exclusively commissioned in addition to their own smart new Handling Kit.
"I've always loved how this testing regime gives you every driving condition," Iain explained. "The cross-country drive through the UK to the tunnel, the following pan-European dash across four countries in a few hours in order to assess motorway manners, and then a couple of days of high-speed, high-fatigue testing around the Nordschleife – before driving the entire way home again. It's a set of real-world surfaces and conditions that our customers will relate to, and we need to know that these components can cope admirably with whatever we throw at them before we sign them off for sale."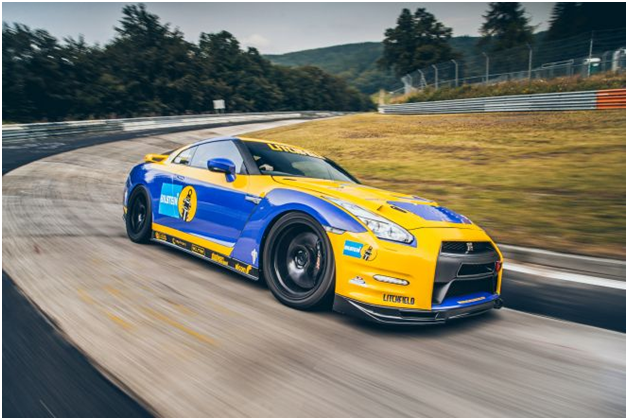 The philosophy for Litchfield's 'Clubsport' suspension package builds on the phenomenal success of the firm's fast road kit, which has already found almost 400 homes in the GT-R community. In case you missed that memo, this was an OEM quality kit developed exclusively for Litchfield by the very manufacturer that created the factory solution for Nissan – the German suspension giant, BILSTEIN. As you might expect from this pairing, the resulting kit literally 'plugged and played' into the factory electronics, offering all the control and adjustment of the factory damping system, but with the ability to turn up both handling ability or ride comfort to new found heights – depending on your mood at the time.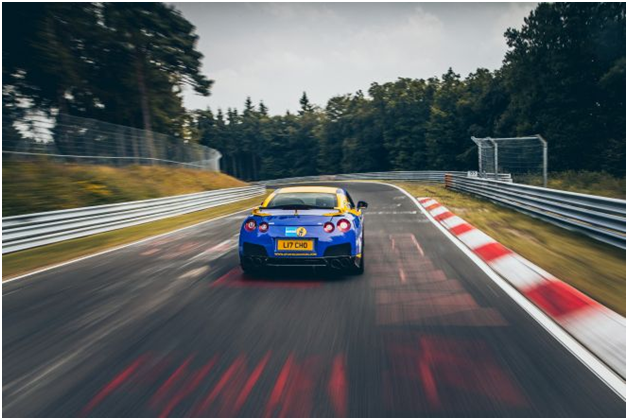 "With the Clubsport kit, we've started again, and created an option for the driver that wants track-day or sprint performance above everything else," Iain continues. "Don't get me wrong, this kit was designed from the outset to be able to drive to the track, and then set serious times on it, but we have designed a set-up here that is a little more track-focussed in its feel and ability when compared to our fast-road package."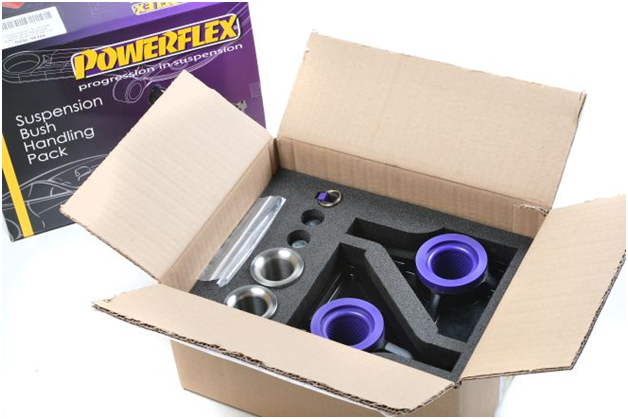 Having worked in parallel with BILSTEIN's own competition R&D team in Ennepetal, Germany, the resulting Litchfield ClubSport suspension package is a fully street-legal, TÜV-certified high-end coilover package that is built to a standard that is more than up to snuff in the fields of racing and motorsport. Based around a 2-way adjustment system, complete with integrated reservoir, the Litchfield Clubsport kit provides the necessary weight advantage for racing and club sport use compared to systems with external reservoirs. Rebound and compression force can be changed independently via the two easily accessible motorsport-proven aluminium adjustment wheels inside the vehicle once fitted, and ten positive detent adjustment positions for both bump and rebound enable the setup to be changed quickly and accurately at all times. Thoughtful design is evident throughout – the position of the thumbwheels on top of the struts makes damper rate changes much more efficient and easy than most other motorsport quality alternatives available for this platform, and is clearly the hallmark of a design team that has had to fit, adjust and remove many different types of damper on this car over the years.

"With 10 lots of 10 damping parameters, a wide range of handling characteristics can be created in just seconds, allowing for instant back-to-back set-up and testing," Iain went on. "With this kit, it is possible to select the suitable set-up for the respective track, weather conditions and vehicle weight, as well as driver and tyre characteristics using the camber adjustment and the 100 possible characteristics settings."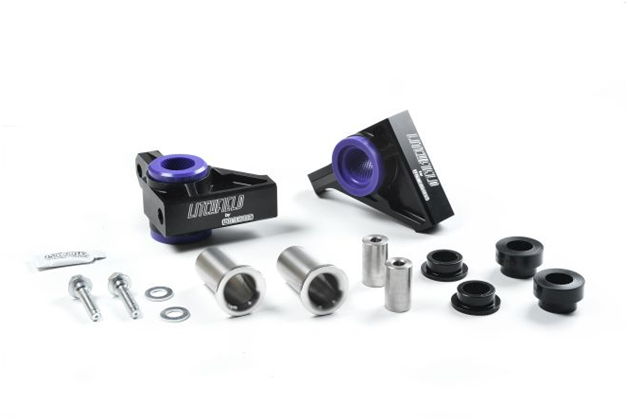 In isolation, this kit would have been a weapons-grade addition to the test car in question – Litchfield's own race-spec car, complete with a plethora of tricks and no less than 1200bhp under the bonnet. But there was another component being shaken down on this test day that would prove to dramatically change the way the car behaved on the limit – and that was Litchfield's own innovative new Handling Kit, which was designed from scratch with technical partners Powerflex in order to be able to introduce improved grip, greater steering feel and more positive turn-in to the GT-R's chassis.

As part of its motorsport programme, Litchfield has developed highly effective (and costly!) adjustable aluminium suspension arms for its test cars to allow its engineers to adjust, fettle and measure the ideal geometry settings for a truly quick, yet controllable chassis set-up. Once that optimum figure had been achieved, the data was transferred into the design of a bespoke rear control arm bush, with in-built 'anti lift' geometry to give safe, predictable handling, but with a more intuitive and telegraphic steering response. Although these parts can precisely replicate the benefits of the hugely expensive motorsport arms, they do so at a fraction of the price – making them a truly worthwhile real-world upgrade for any GT-R driven in an 'enthusiastic' manner. The new Handling kit changes the position of the upper suspension arm bushes, lower suspension arm bushes and replacement CNC mounts, not only upping the handling ante, but neatly addressing the increasingly common problem of cracked front arm assemblies, which cost a lot more than these parts do!

Even when fitted in isolation, the Litchfield Handling Kit allows for a greater tyre contact area which, in turn, provides greater feedback information back to the driver, improves traction and offers greater stability. "The increased caster angle produces more weight and detail to the steering which is vital to driver confidence," Iain smiled. "What that means in simplicity is that when you pile full tilt into a corner, there's a lot more front end grip and a massive dialling back of understeer to create a beautifully neutral car. When combined with the Clubsport package, it really tames the car and makes it easy to drive. That's a great feeling on a car with stock horsepower, but it really becomes vital when you're balancing four-figure engine outputs."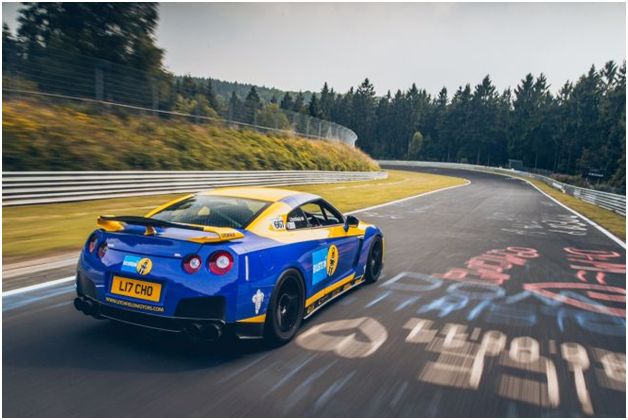 As part of the test, Iain kindly invited me to sit in the car while he logged yet another lap's worth of data, in order to see how it felt at (very!) high speed. A capable wheelman, Iain's minimal inputs and smooth style suited the car's composure, and with the dampers clearly optimised for the Ring's many lumps and bumps, ground was covered at a rate of knots. As we lapped, Iain explained how the car felt, but even from the passenger seat, it was abundantly clear that the car wanted to obediently go wherever it was pointed, with a level of grip and neutrality that spited the lateral g-forces at play. The tight, right-handed Aremberg corner was dispatched without fuss, before the substantial forces of full compression and cornering at Fuchsröhre did little to unsettle matters. This behaviour continued around the lap, with titanic levels of front end grip in tight corners like Kallenhard giving a clean, measured entry with impressive exit speed and a positive line balanced with the evident control and balance in high-speed sweepers like Galgenkopf making for swift progress with a total lack of drama.

"As the final sign off, it's been a hugely worthwhile exercise," smiled Iain. "We data-log all of our trips here, and although the track can change day to day, and the grips levels can vary as each section is resurfaced each year, it's clear to see that this set-up shaves several seconds off an equivalent lap with the standard geometry and without this degree of damping sophistication. I'm happy to sign this kit off now."

And with that, and a couple of swift clicks to subtly soften the dampers into a more Autobahn-friendly setting, he was gone. Some may still say that the Nurburgring is a performance car testing cliché, but having lived through couple of hyperbolic, hyper-speed, hypercar laps that eloquently proved its worth, it's fair to say that when it comes to that vital final few percentage points of performance, it's still the rightful mecca for engineers.