Forge Motorsport Performance Induction System for R32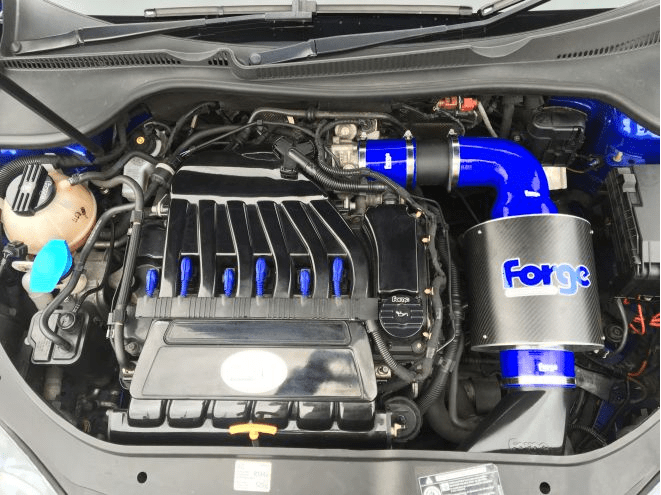 The Volkswagen Golf R32 is one of those cars which stands apart from its contemporaries, a giant of the hot hatch genre and a guaranteed future classic. It's hard not to love a practical, timelessly styled hatchback based upon proven VW Group mechanicals, even more so when it's powered by a thundering 3.2 V6 with a super-slick DSG 'box, all underpinned by four-wheel drive.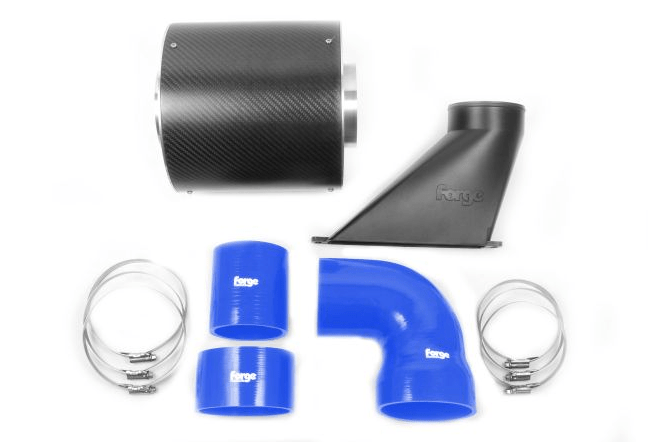 Forge Motorsport's latest induction kit for the R32 builds upon the firm's years of experience fettling the fifth generation car, all wrapped up with an intricate knowledge of air flow rates. The kit sports a specially selected Pipercross filter, one with excellent filtration properties designed to protect the R32's highly strung V6 from inhaling damaging particles, debris and other detritus.
The filter is housed in a suitably sophisticated carbon-fibre composite enclosed canister, one designed to connect directly to the OEM intake pickup at the front of the Golf via an application specific inlet scoop. It's a deceptively simple arrangement that ensures a seamless fit and a straightforward installation process, with everything connected via high quality, Forge designed silicone hose couplers.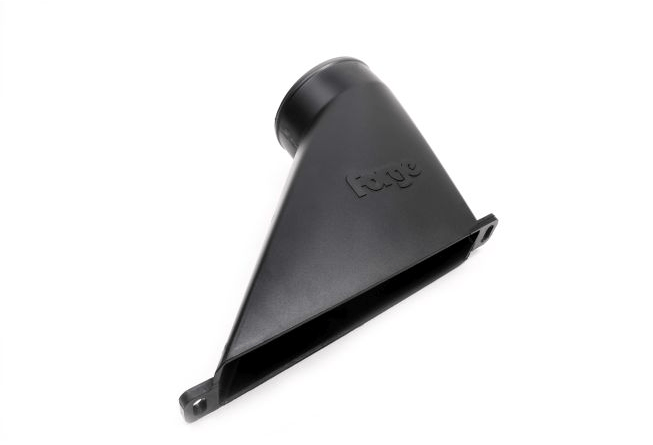 The comprehensive design of the kit means that it's far more than a mere visual upgrade over the standard VW part, it's been proven to provide genuine increases in performance, and it's all down to the 'ram air' effect it generates. This ensures that only atmospheric air from outside the engine bay is inhaled by the 3.2 V6, negating power loss from warmer, less oxygen rich air which might otherwise be ingested. Extensive dyno testing on Forge's own development R32 has seen impressive hikes in performance, as much as 10 peak wheel horsepower over the stock airbox and filter assembly on Stage 2 tuned vehicles. Whilst power gains may vary depending on the modifications and level of tune of specific cars, this kit will offer a significant improvement over the original air box.