Hennessey debuts the VelociRaptor SUV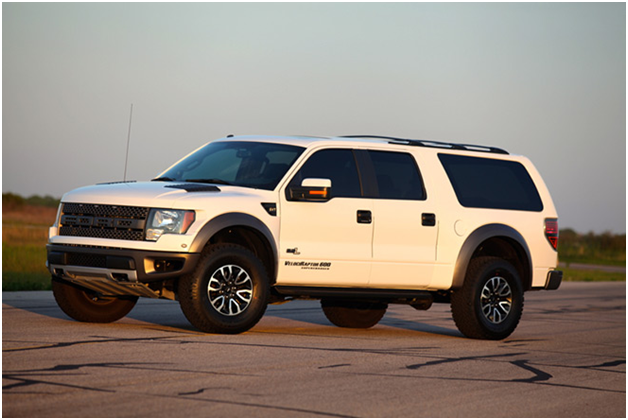 Hennessey Performance (HPE) has announced that it will be offering its VelociRaptor SUV conversion. Based on the Ford F-150 Raptor, the team from HPE transforms SVT's super crew cab pick-up truck into a full-sized SUV with seating for up to eight people.
"Over the past three years we have built nearly 400 upgraded Raptor trucks for enthusiasts around the world", said Don Goldman, CEO of Hennessey Performance. "We are now very excited to be able to offer the VelociRaptor SUV to those who like the Raptor but want more seats and space."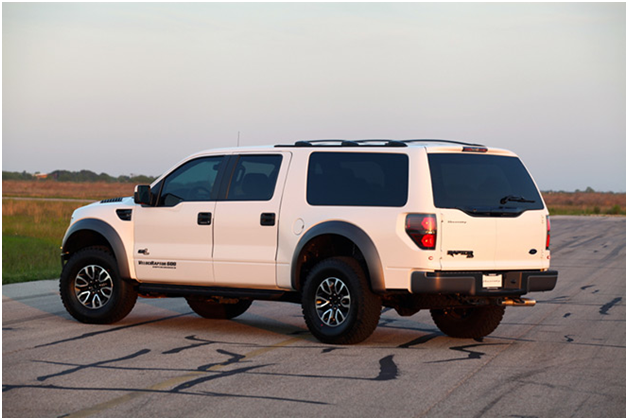 All of the factory Ford Raptor truck components and systems are kept intact. At this time, Hennessey Performance has not yet had an opportunity to test the off-road capabilities of the VelociRaptor SUV. Thus, the company suggests that buyers should intend using this vehicle for on-road as well as light to moderate off-road duties. "Don't plan on pre-running Baja or negotiating Rubicon with our SUV that is not why we built it", said company founder, John Hennessey. "But, if you're looking for the ultimate vehicle to drive from Aspen to Telluride in January, the VelociRaptor SUV would be perfect."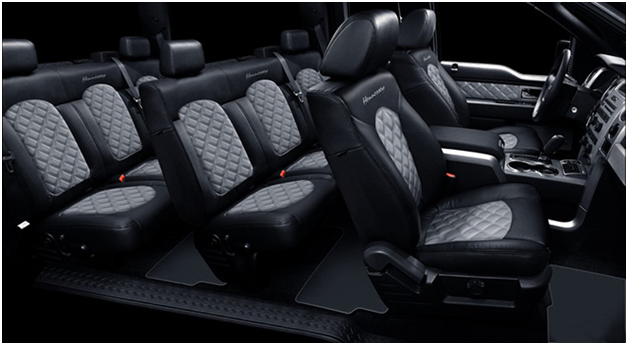 The VelociRaptor SUV base price is USD 149,500 and production is going to be limited to just 30 units per year. The same 6.2-litre 411hp Ford V8 powers the entry level SUV while Hennessey also offers their VelociRaptor 600 Supercharged upgrade at an additional cost. Other optional upgrades include Brembo front brake upgrade, larger wheels and tyres, LED lighting upgrades, bespoke interior and electronic upgrades. Security and armouring systems are also available.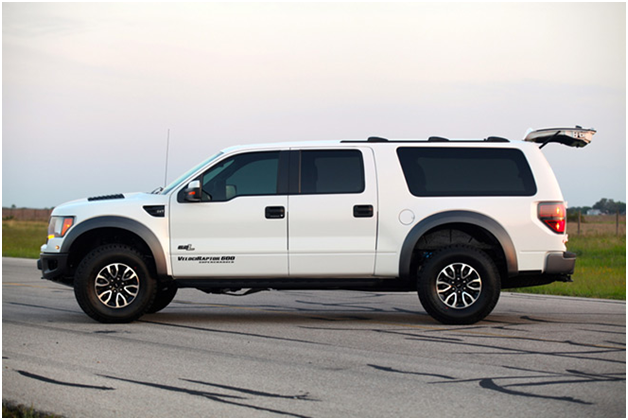 While vehicle weight is increased by approximately 270kg, the standard 411hp SUV is able to achieve 0-96km/h times of 7.5 seconds. Bumping power to 600hp with the VelociRaptor 600 Supercharged upgrade will drop the 0-96km/h time to 5.9 seconds. The Hennessey VelociRaptor SUV can be ordered directly from Hennessey Performance or through select Hennessey/Ford dealers.