Hennessey Venom GT sets new world record!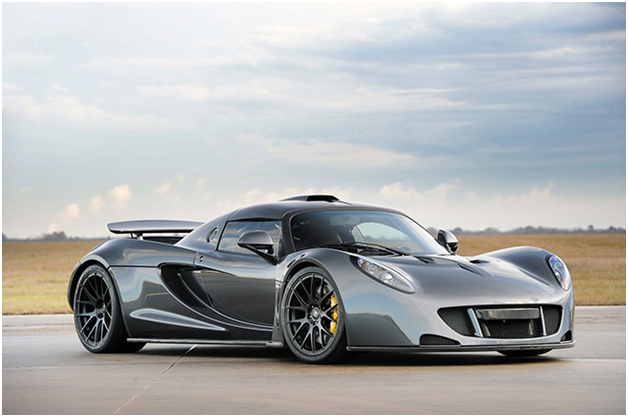 Hennessey Performance Engineering has revealed that, early in January 2013, its street-legal Venom GT supercar accelerated from 0-300 km/h in just 13.63 seconds, thus establishing the vehicle as a new record holder according to Guinness World Records. The acceleration time was an average of two runs made in opposite directions within one hour and validated by a VBox 3i GPS-based data logging system.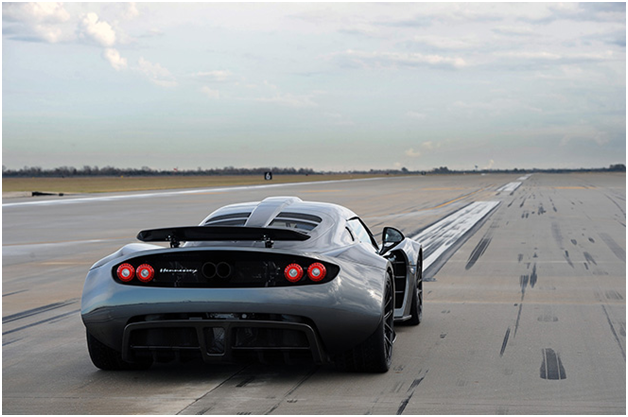 VBox officials were on hand to certify the numbers as required by Guinness rules. The first run was completed in 13.18 seconds with a 4 mph tailwind. The second run was made in 14.08 seconds while encountering a 6 mph headwind. The resulting two-way 0-300 km/h average was 13.63 seconds.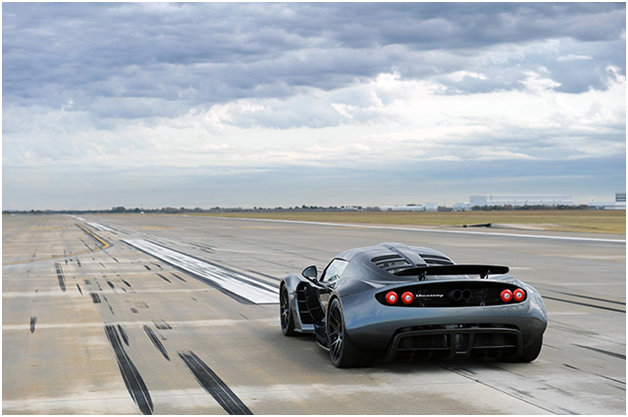 The acceleration runs were conducted at Ellington Airport (also used by NASA) located southeast of Houston, Texas, using the seventh production Venom GT – a street-legal car that makes use of Michelin Pilot Sport Cup DOT-approved radial tires, 93-octane pump fuel, and a full interior replete with high-end stereo, air conditioning, and bespoke leather / Alcantara seats. Powered by a 7.0-litre V8 engine fed by twin Precision turbochargers, the Venom GT produces 1,244 horsepower and 1,566Nm of torque. Weighing just 1,244 kg, the rear-wheel-drive Venom GT delivers a power-to-weight ratio of 1 horsepower per each kilogram of vehicle curb weight.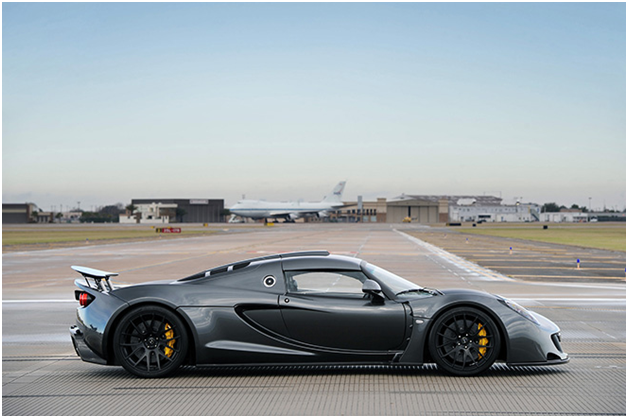 Although Guinness only recognizes runs made in kilometers per hour, the Venom GT also set a new unofficial acceleration record of 0-200 miles per hour in 14.51 seconds as verified by VBox GPS. The 0-200 mph record was previous held by the Koenigsegg Agera R that required 17.68 seconds time- 3.17 seconds slower than the Venom GT. By comparison, the Bugatti Veyron Super Sport (powered by a 1,200 horsepower 8.0-litre, quad-turbocharged 16-cylinder engine channeling power through an all-wheel-drive system) ran 0-200 mph in 22.2 seconds- 7.7 seconds slower than the Venom GT.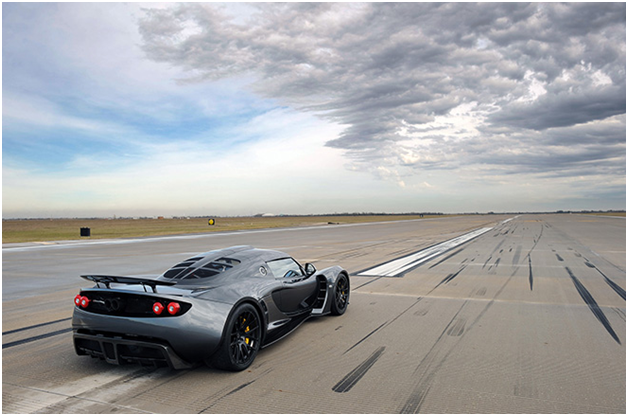 Hennessey only plans to build a total of 29 Venom GTs, with one-third of the production run already being sold. Thus, the Venom GT is not only the fastest accelerating production car in the world, it's also one of the most exclusive. The Venom GT costs USD 1.2 million plus shipping and not including options. Each vehicle is custom built to order and requires six months for completion.