KW Variant 2 Coilover Kit for Dodge Challenger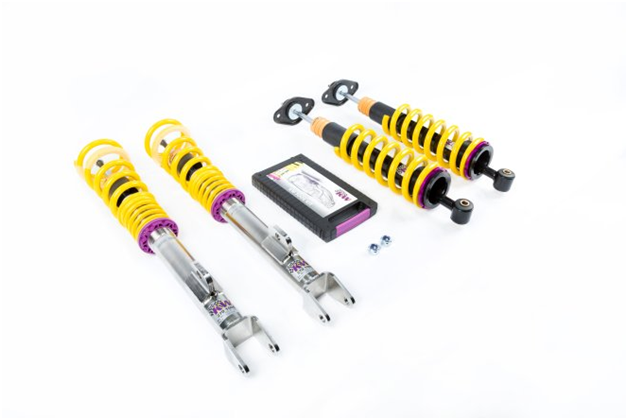 The KW Variant 2 line of coilovers has grown to become one of the best regarded packages on the market, and this is entirely down to its multifaceted nature. Developed on Germany's Nurburgring Nordschleife, the Variant 2 Challenger suspension can form the basis for further chassis fine tuning at a later date, as well as giving the owner huge scope to adjust both their car's ride height and damping settings.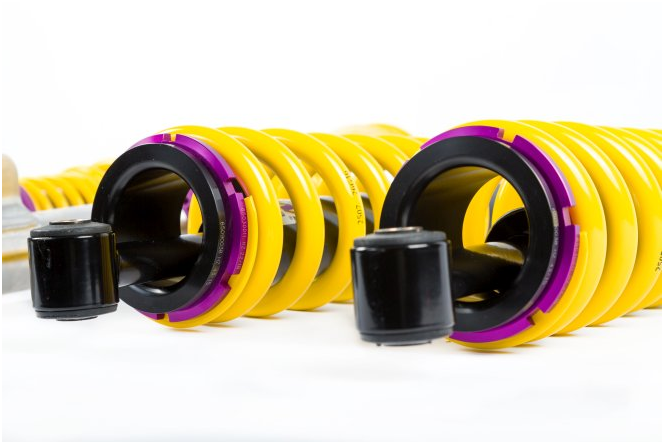 Damping control lies at the very heart of the Variant 2 package, with KW's valve technology allowing for rebound settings to be adjusted while the coilovers themselves are in situ, in turn giving huge scope for control over traits like body roll, cornering speed, and in broader sense, handling. Control of the rebound rates has been made deliberately straightforward by way of an adjustor wheel which can be spun to engage one of 16 clearly labeled pre-sets, all of which have a noticeable influence over the firmness of the Challenger's ride. Not only is this system incredibly intuitive to use, it means that minute chassis tweaks can be made as and when the user requires (to take larger, wider aftermarket alloy wheels into consideration, for example), and all without having to lie under the car while swinging tools at hard to reach nuts and bolts.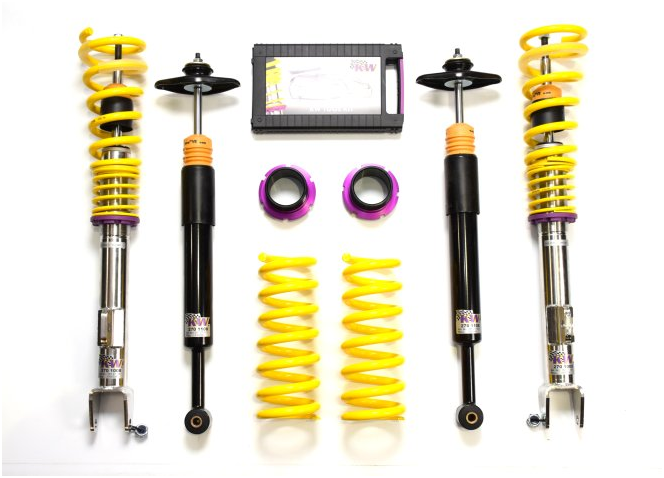 KW Variant 2 coilovers also give scope for owners to manage the ride height of their Challenger, which in turn can bring both handling and aesthetic benefits. A lower car with a low centre of gravity will tend to handle better than one on standard springs, while it's also true that subtly lowered cars tend to look that bit better from a purely aesthetic point of view, so it's very much a win-win scenario. All KW Variant 2 coilovers sport continuous lowering via their dirt resistant trapezoid threads and composite collar. In practice this means that Dodge owners can expect a decrease in lowering of between 30-65mm (front) and 35-65mm (rear).