KW Variant 3 Coilover Kit For Honda Civic Type R FK2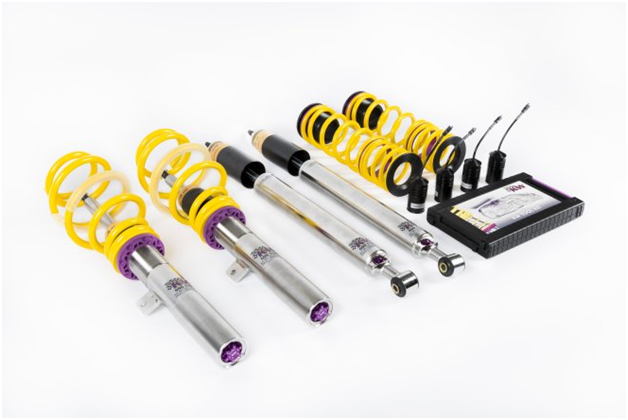 KW Variant 3 Coilover Kit allows you to independently adjust both the compression (bump) and rebound settings of their uprights while the coilovers themselves are in situ, in turn giving huge scope for control over traits like body roll, cornering speed, and in broader sense, handling. Control of compression settings is via the lower adjustment wheel with 12 'click' presets, while the rebound rates are equally simple to toggle, this time via a similar wheel with a whopping 16 preset points. Not only is this system incredibly intuitive to use, it means that minute chassis tweaks can be made as and when the user requires.
The KW Variant 3 coilovers also give huge scope for owners to manage the ride height of their Civic Type R, which in turn can bring both handling and aesthetic benefits. A lower car with a low centre of gravity will tend to handle better than one on standard springs, while it's also true that subtly lowered cars tend to look that bit better from a purely aesthetic point of view. All KW Variant 3 coilovers sport continuous lowering via their dirt resistant trapezoid threads and composite collar.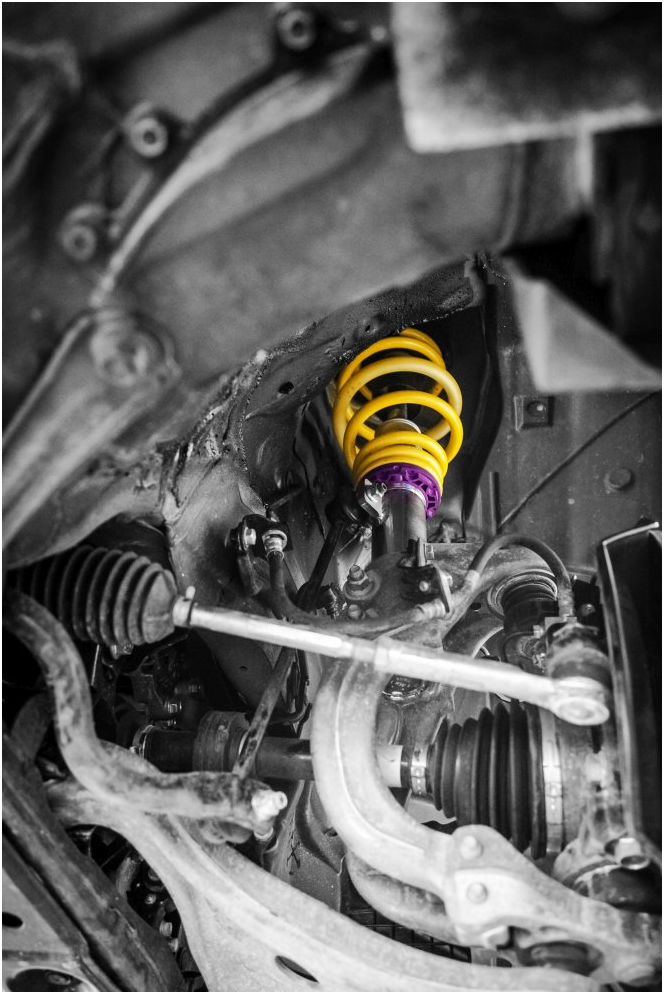 KW's latest offering for the FK2 Type R sports one of the firm's more recent developments, the Cancellation Kit, which works with the Civic's OE-fitted suspension electronics and sensors. This works to shut down the aspects of the Honda system tasked with controlling electronic damping, in turn preventing the error messages which would otherwise be flashed up within moments of the kit being installed. The really clever bit is that the functions of the control unit itself remain unaffected, so you really can have your cake and eat it too, at least in automotive suspension terms.