Maserati Levante goes under Novitec's knife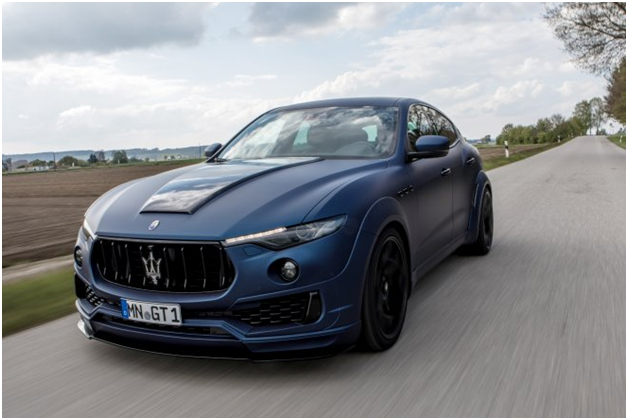 After spending years tuning various Ferraris and Lamborghinis, the Novitec design team has now turned its collective eye towards the Maserati Levante with its Esteso widebody version. The bodywork components are manufactured in OEM quality from PUR-Rim for precise fit, paintability and ease of installation. The fender flares add 10cm and 12cm width to the front and rear axles respectively. The eight-part kit also includes extension components that mold the flares to the production front and rear bumpers.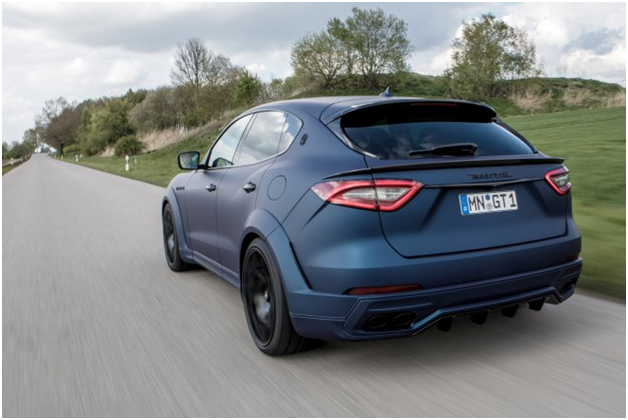 The front gets an integrated spoiler with a lip, as well as an optionally available carbon-fibre hood scoop. The rear extension component, which is integrated into the stock bumper, is shaped like a diffuser and adds a dynamic highlight, as does the carbon-fibre rear spoiler. New side skirts endow the Levante with a lower and sleeker visual stance.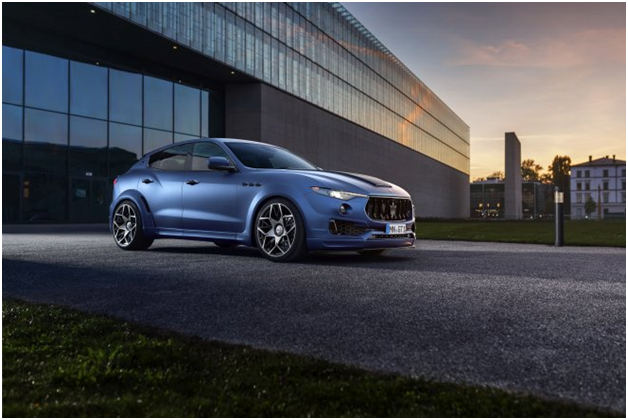 The custom tyre/wheel combination is also an integral part of this widebody version. The 10Jx22 and 12Jx22 wheels come with a choice of finishes, matt black or black with polished surfaces, and are fitted with 295/30 R22 and 335/25 R22 tyres respecively. The Novitec control module for the air suspension lowers the ride height of the Italian SUV by about 25mm.
Thanks to revised mapping of the N-TRONIC module, the Levante S gets a hike of 64hp and 80Nm of torque, culminating in a total of 494hp and 660Nm. Novitec says the Estes accelerates from 0-100kmh in 4.8 seconds, and has a top speed of 272km/h.