Michelin launches new Pilot Sport 4 S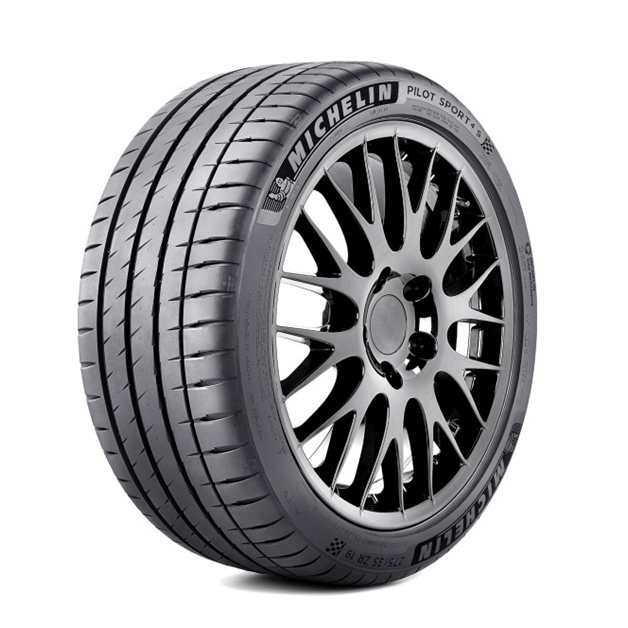 Designed for sports cars and high performance saloons, the Michelin Pilot Sport 4 S promises to offer unparalleled driving pleasure thanks to its exceptional steering precision and directional stability. It provides maximum performance and safety on all surfaces due to its optimized tread footprint which grips the road in all situations, even the most extreme.

Michelin Pilot Sport 4 S also displays excellent braking performance on both dry and wet surfaces, thanks to the use of Bi-Compound Technology. The outer part of the tread uses a new hybrid compound that promotes grip on dry ground while the inner side uses a new compound with silica and so-called functional elastomers which allow the tire to offer consistent grip on wet surfaces. In tests conducted by the independent organization TÜV SÜD in Germany, the Michelin Pilot Sport 4 S surpassed its five major competitors in key performance areas.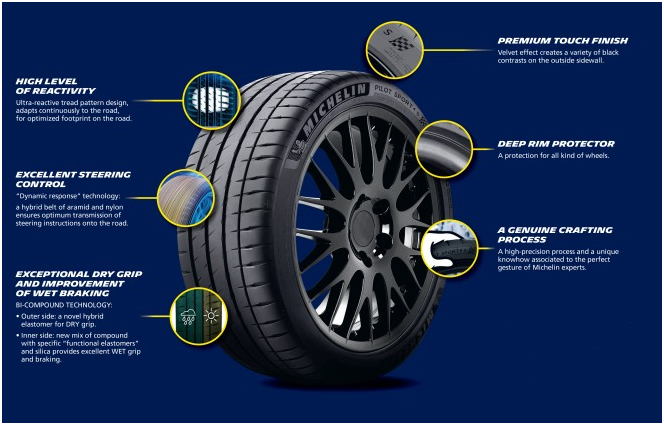 Dry braking
The Michelin Pilot Sport 4 S takes only 33.66m to brake from 100 km / h to a complete stop.

Wet braking
On a wet track 27.73m is enough for the Michelin Pilot Sport 4 S to brake from 80 km / h to 0. This shows it once again as the best at almost 2.5m (+2,41m) shorter than the worst performer.

Lap time
On a 2.6 km circuit, the Michelin Pilot Sport 4 S proved to be between 0.4s and 1.39s faster per lap. It's almost a second quicker on average over this relatively short distance.

Longevity
Wear tests conducted by the Dekra Test Center demonstrated that the new Michelin Pilot Sport 4 S has the best longevity in its class.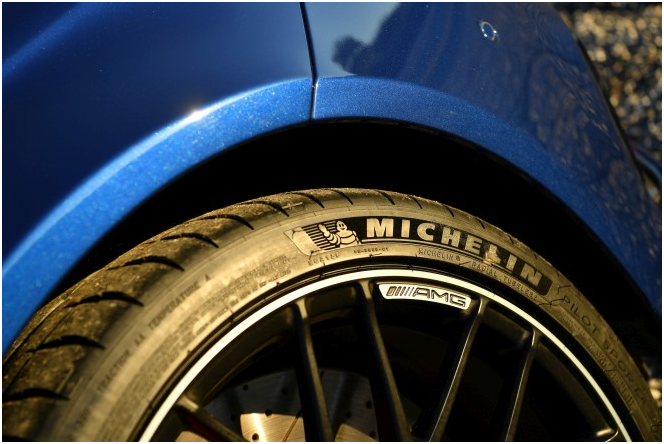 The Michelin Pilot Sport 4 S has been developed to satisfy the owners of cars from manufacturers including BMW M, Ferrari, Ford, Mercedes-AMG and Porsche. Michelin is working hand in hand with the world's leading car manufacturers to provide the most suitable tires to complement the performance of their most exclusive models and as a result, more than 60 original equipment homologation projects are currently under development.

The new Michelin Pilot Sport 4 S will be available starting from April 2017 in Africa and the Middle East, in the below listed 19 and 20 inch diameters.