Mini Remastered by David Brown Automotive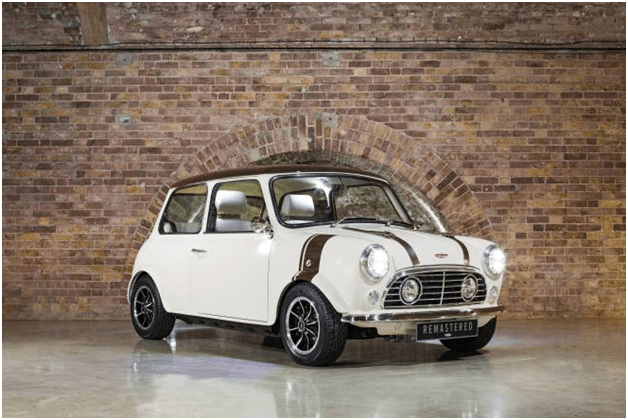 David Brown Automotive had the UK public debut of its Mini Remastered model at the recently concluded London Motor Show. Mini Remastered takes a quintessentially British automotive icon and remasters it for the 21st Century, blending modern technology and connectivity with bespoke coachbuilding techniques. Based on a classic Mini, David Brown Automotive's inspiration is intended to be the ultimate blend of modern and classic design for stylish town and city driving.
Remastered from the ground up, each car is handbuilt in the UK using traditional coachbuilding methods, and takes up to 1,000 man hours to create. The exterior shape has been refined and visually softened by de-seaming the silhouette, additional support has also been added through bespoke beams and additional struts for rigidity. The engine and gearbox have been fully refurbished and the company are able to offer up to 50% extra power output from the original unit.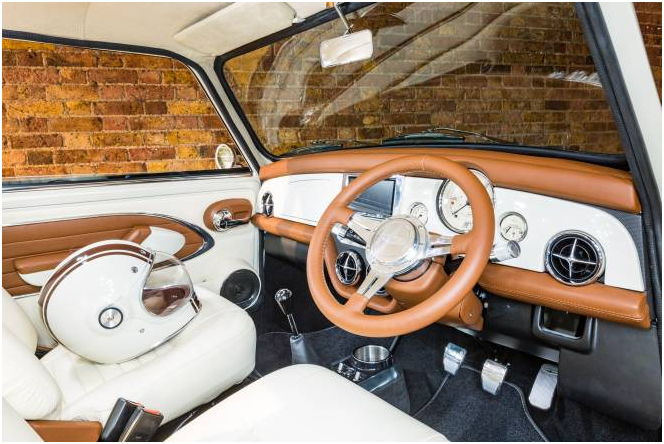 Teamed with a fully reconditioned four-speed manual gearbox, upgraded suspension and brakes, David Brown Automotive has also placed enormous emphasis on reliability, integrity and driving dynamics. In-car comfort and technology also plays a large part in every Mini Remastered. Each car comes with power steering, heated windscreen and air conditioning as standard, alongside an in-built infotainment and navigation system powered by Apple CarPlay and Android Auto, a four-speaker sound system, keyless-go, USB connectivity and charging, as well as push-button start and remote central locking.