Mitsubishi debuts L200 "Desert Warrior"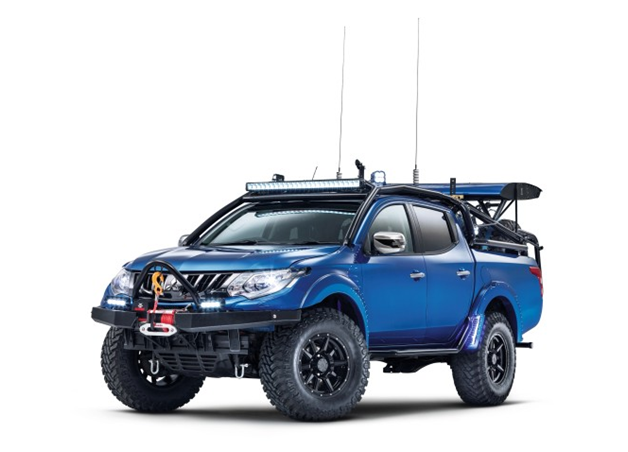 Mitsubishi Motors in the UK is showcasing the one-off Mitsubishi L200 that has been built in conjunction with Top Gear magazine at the 2017 Commercial Vehicle Show. Developed in secret by the world's biggest-selling enthusiast magazine and code named 'Project Swarm', the totally unique Mitsubishi L200 will take centre stage on the brand's stand. 

Fully exploring the potential of the Mitsubishi L200, 'Project Swarm' is built in the style of a 'Pre-Runner' off-road vehicle – specially modified production vehicles that are beefed-up to 'pre-run' stages of off-road desert racers.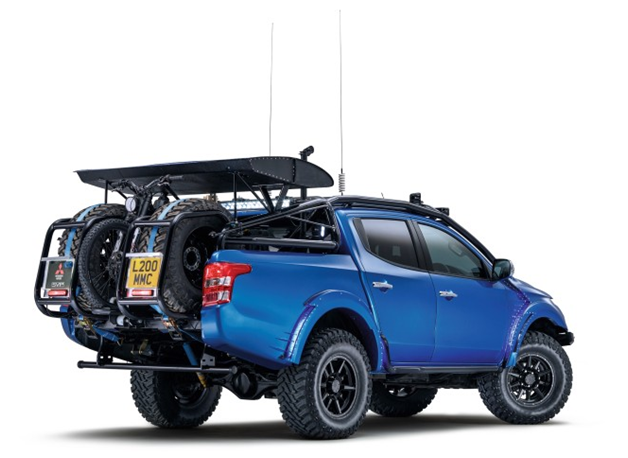 Tom Ford, Associate Editor for Top Gear magazine, recently named as one of Top Gear America's hosts, joined forces with renowned engineer Ralph Hosier of RH Engineering, best known for his work on National Geographic Channel show Supercar Megabuild, to transform his standard Mitsubishi L200 long-term test vehicle into one of the wildest Mitsubishi vehicles on the road. 

While it still has the interior comfort of a production L200, enhanced by a set of bespoke Cobra racing seats, the Desert Warrior has been made even more capable thanks to a range of additions, including an external roll cage, heavily modified suspension, oversized wheels with self-inflating tyres, long range LED lights and some extra kit that will be needed to negotiate some of the world's harshest terrain.