New Rolls-Royce Phantom arrives in the UAE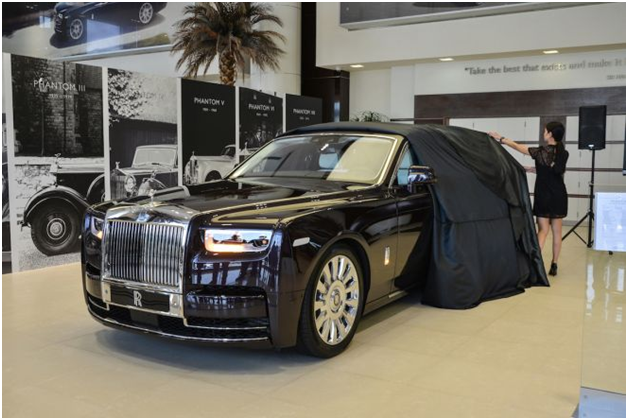 From the moment Sir Henry Royce introduced the Rolls-Royce Phantom in 1925, it was judged 'The Best Car in the World' by the cognoscenti. As a result, it has conveyed some of the world's most influential and powerful men and women to the most defining historical moments over the last 92 years. In the next chapter of the Rolls-Royce story, the New Phantom points the way forward for the global luxury industry.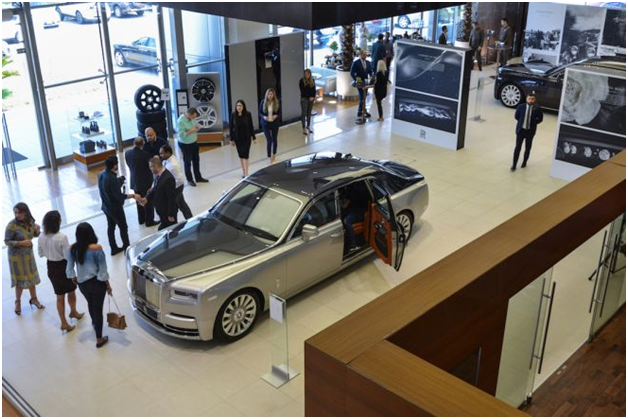 The flagship car was displayed at an exclusive event at Abu Dhabi Motors, the sole dealer for Rolls-Royce Motors Cars dealer in Abu Dhabi and Al Ain and the 'Best Bespoke Dealer Worldwide'. Attendees were granted a behind-the-scenes look of the New Phantom with live demonstrations of its features from the in-house team.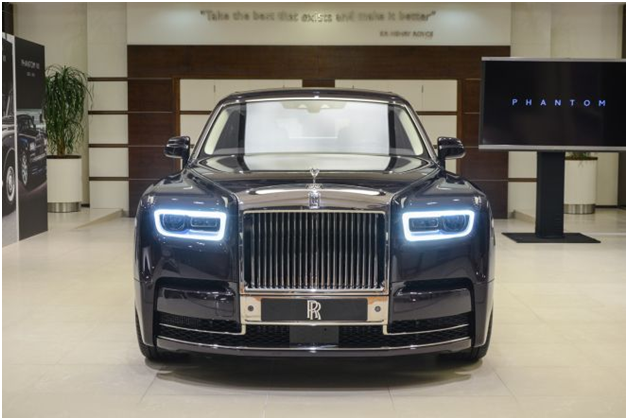 Approximately 30 per cent more rigid than the spaceframe architecture displayed on the Phantom VII, the new architecture exemplifies the next generation of Rolls-Royce, delivering the ultimate experience in terms of ride comfort, acoustic comfort, seat comfort, exterior presence and interior space. The major benefits of the new architecture for the New Phantom include its lightness, increased stiffness, efficient production of standard and extended wheelbase bodies, as well as its uncompromised exterior surface design.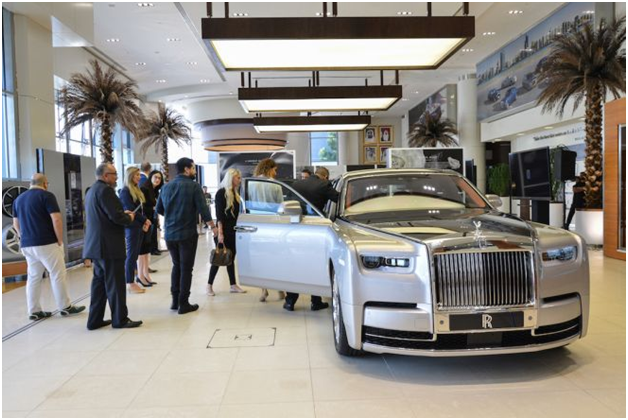 Much effort was expended to create 'the most silent motor car in the world' including 6mm two-layer glazing all around the car, more than 130kg of sound insulation, the largest ever cast aluminium joints in a body-in-white for better sound insulation, and use of high absorption materials. 

The new V12 twin-turbo engine makes a 900Nm of torque at an incredibly low 1,700rpm whilst also delivering 563hp, resulting in calm low speed progress associated with state occasions and an unfussed surge of power when one needs to press on.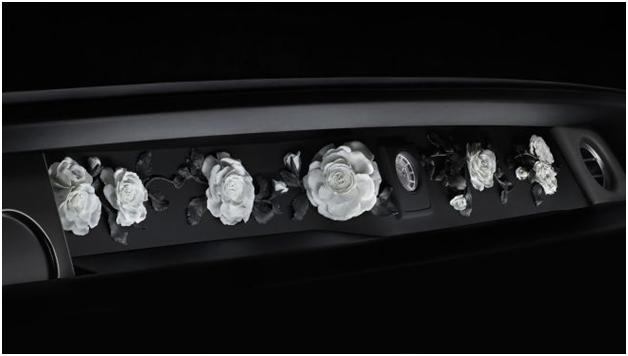 At the heart of the New Phantom's design aesthetic is 'The Gallery', a wholly contemporary and luxury reinterpretation of a car's dashboard and instrument panel area. All the elements within 'The Gallery' are enclosed in an uninterrupted swathe of toughened glass that runs the full width of the dash area. Within it, the instrument digital dials are framed with chrome, adding a degree of jewellery and continuity throughout the front of the interior.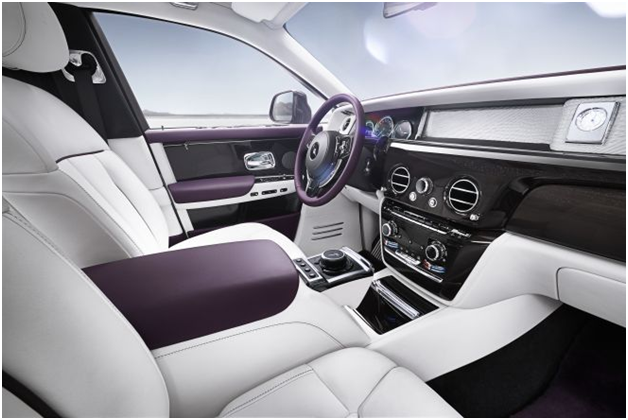 Arno Husselmann, General Manager of Abu Dhabi Motors said: "We are honoured to unveil the all New Phantom for the first time in this region at our award-winning showroom. As the flagship in the Rolls-Royce brand, this extraordinary car has been highly anticipated and its impeccable engineering and design have contributed to the marque truly resetting the benchmark for the world's foremost luxury item."