Novitec drops the Lambo N-Largo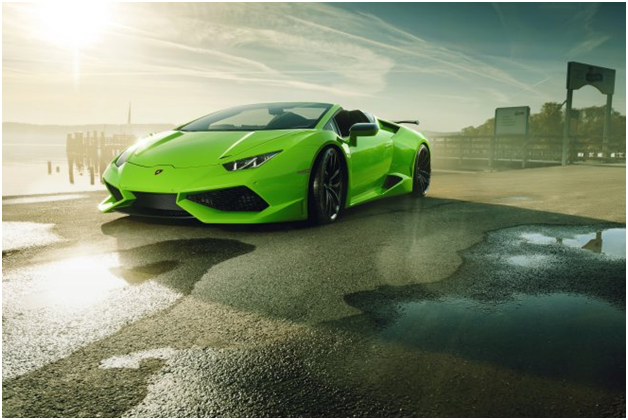 The Novitec N-Largo widebody version is more than just a strikingly styled widebody kit. The bodywork conversion, which is available for all model variants of the Huracan Spyder, is fine-tuned in the wind tunnel and thus also delivers outstanding aerodynamic efficiency, which pays dividends in the form of even more stable handling at high speeds.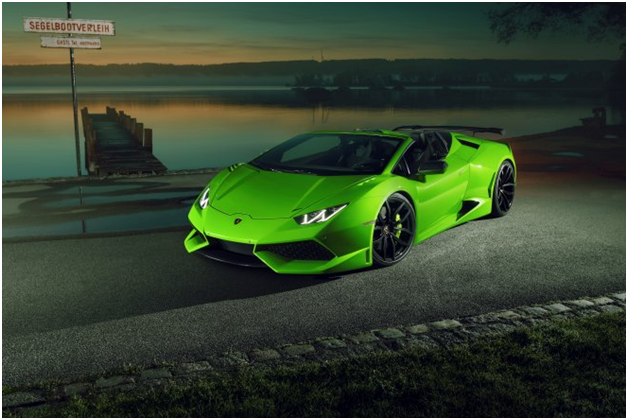 The front bumper gives the two-seater an even more aggressive face. In combination with the central front blade, which is optionally also available with a naked carbon-fibre finish, the bumper further reduces front axle lift. In addition, it creates a perfect transition to the N-Largo front fenders, which are 30mm wider on each side and replace the production components. The Novitec trunk lid with integrated air ducts plays an equally important role in the further enhanced handling stability by using the relative wind at the front axle to produce downforce.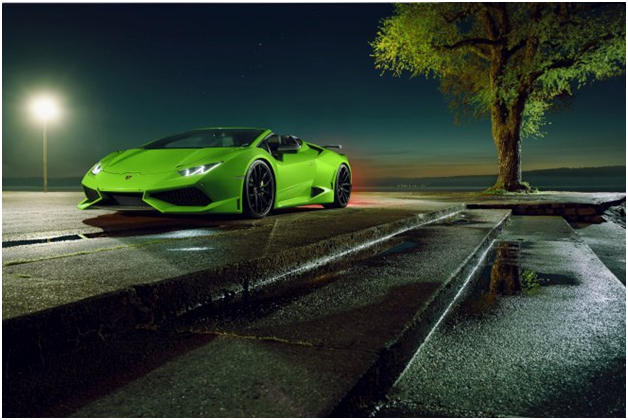 The N-Largo front fenders, each with three gill-shaped ventilation slots in the top, dissipate the heat of the brakes upward and also create space for 20×9″ wide Novitec N-Largo NL2 wheels, fitted with high-performance tires sized 245/30 ZR20. These alloys feature five double-spokes and are manufactured using hi-tech forging technology.
The N-Largo side skirts are shaped to create a perfect hour-glass-shaped transition to the N-Largo fender flares at the rear. Their integrated brake air scoops provide further improved cooling of the rear rotors and calipers. The flares add a total of 120mm to the width of the Huracan Spyder at the rear. They blend seamlessly with the production bodywork and create space for the Novitec NL2 wheels sized 21×12.5″, which were specially developed for the widebody version and fitted with 325/25 ZR21 tires.
The Novitec N-Largo rear bumper features an integrated rear diffuser, optionally available with a naked carbon-fibre finish, and plays a role in the sophisticated aerodynamics concept. The optional rear spoiler produces more rear axle downforce at high speeds. In addition, the Novitec N-Largo conversion can be further upgraded with carbon covers for the door mirrors and a carbon surround for the taillights. 

A ride height lowering by about 35mm, thanks to Novitec sport springs, can be combined with the optional ex-factory magnetorheological dampers, and benefits the appearance and results in even more direct handling thanks to the lowered center of gravity.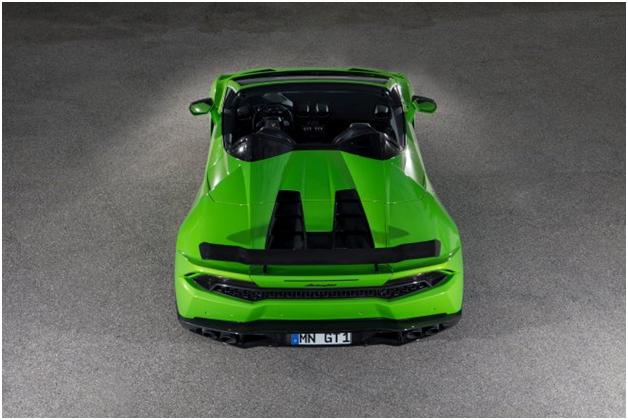 The Novitec supercharger conversion for the 5.2L V10 engine hikes power to 860hp and produces around 960Nm of torque. Novitec high-performance exhaust systems are already available for all variants of the Huracan, Coupe and Spyder. They also include two lightweight systems made from INCONEL, a material used in Formula 1 racing. Like the stainless versions, they come with or without sound management via actively controlled exhaust flap.