Remus Cat-Back Exhaust System for Audi RS6/RS7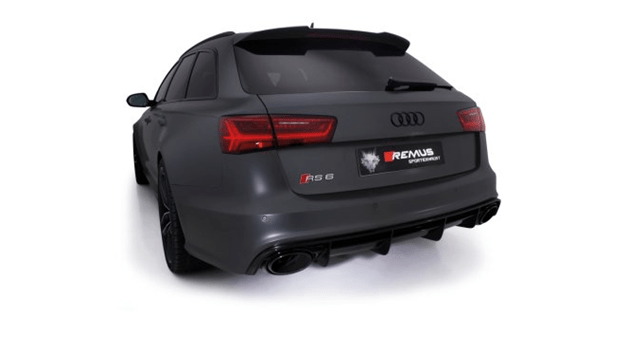 Remus' new exhaust systems for the Audi RS6 and RS7, both of which share the same 4.0 V8 engine, is an exciting announcement and one which bodes very well for both RS Audi owners. The latest Remus product distills all its knowledge and experience, and the result is an exhaust that's stunningly well engineered and balanced. The system opens with a stainless steel racing cat-back tube, a complete replacement for the factory fitted front silencer and one proven to bring both performance and aural benefits! This leads onto a centre section (again made from high grade stainless steel), 65mm in diameter – a full 5mm wider than the OEM component.

The system ends in a suitably dramatic fashion, with a 65mm stainless steel left-and-right sports exhaust, one carefully designed to fit the original exhaust outlets. Not only does this allow owners to retain their car's factory appearance, it permits them huge control over its volume thanks to Remus' ability to work with the Audi valves and onboard electronics.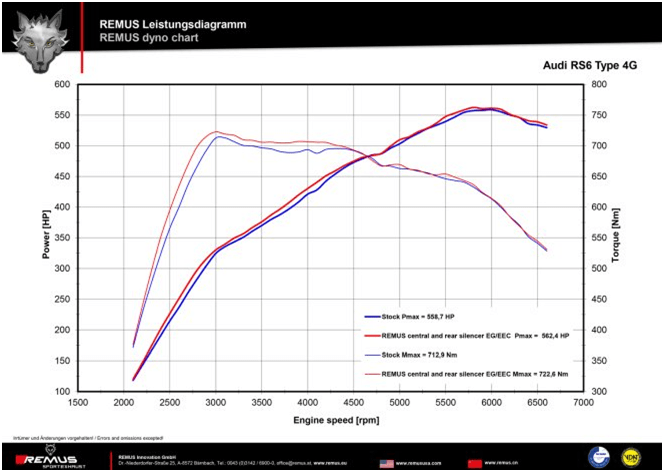 Remus has carved out an enviable reputation for being able to work with the OEM systems already in place, and evidence of this can be found in its mastery of vacuum controlled valve technology. This functions in conjunction with Audi's own, fully integrated valves and performance modes, which in practice gives Remus owners complete control over the volume of their system. It ensures that Remus systems are nothing if not versatile, every bit as suited to early morning commuting as they are autobahn blasts.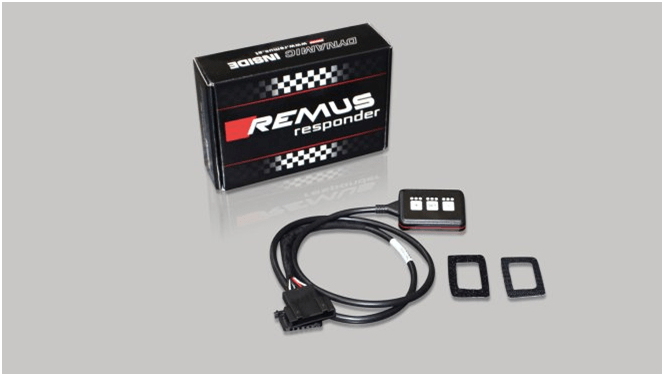 Further evidence of Remus' committed to forward-thinking technology can be found in both the Remus Powerizer and Remus Responder. Both plug and play systems, the former has been developed to give up to 25% more power and 20% more torque at the press of a button, while also saving fuel. It does this by toggling the engine management parameters in real time, optimising the nature of the map multiple times per second in order to ensure peak gas flow at any given time. Buyers can also opt for the Remus Responder, a system that improves throttle response by adjusting the accelerator pedal output signal, resulting in noticeably reduced response and reduced lag when when applied to cars with an automatic transmission.