Tarox helps Revolution to new Ring Record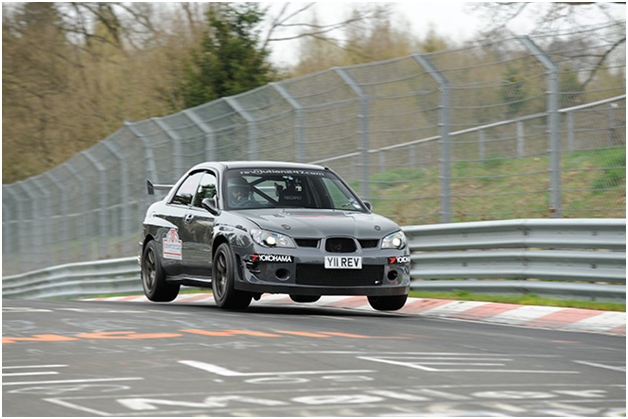 Brakes matter on every racing circuit, but on the fabled Nurburgring – the most demanding track in the world – they become critical. No wonder then that respected British tuner Revolution Motorstore turned to Italian braking specialist Tarox to arrest the progress of its Subaru STI during the recent breaking of a long-standing lap record.
The record in question was an impressive 7 minutes and 55 seconds 'full circuit' time set by rally ace Tommi M'kinen in an allegedly standard Subaru WRX STI on 16th April 2010. Revolution's beautifully-engineered riposte to this road-car benchmark was to take over a hand-built 400+ bhp two-door STI coupe that it had built up from a bare shell, employing the talents of Ring veteran and racer, Fredy Lienhard, to attempt to break Tommi's impressive time. Thanks to Fredy's immense driving skill and the superb abilities of the Revolution STI, the clock was stopped some two seconds quicker than the rally legend's time, creating a new lap record for a fully road-legal Subaru car.
On a circuit that has no less than 172 corners, braking performance is as critical as outright power. Knowing this, the Revolution team sensibly raided the Tarox catalogue before the attempt, fitting 340mm two-piece discs up front with B34GT 10 piston calipers. The rear used the standard STI calipers, but suitably uprated with F2000 discs and Competizione pads, as per the front. Tarox braided lines were used throughout and the Tarox Road/Race brake fluid replaced the OEM equivalent. All in all, quite some package and one that seemingly was more than a match for the 14 miles of the Green Hell.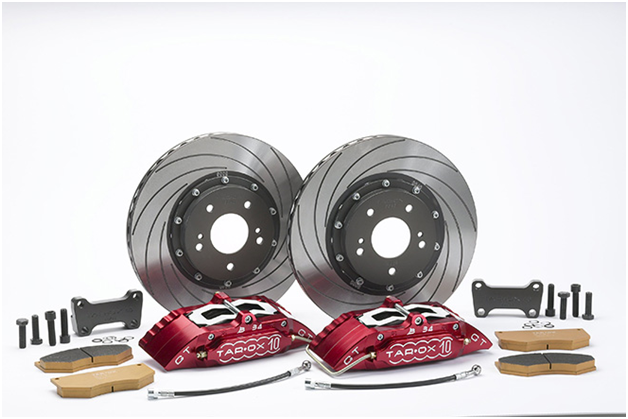 Commenting after breaking the record, a clearly elated Fredy said, I am delighted to be a part of team behind this new Subaru lap record. Revolution did a superb job of preparing the car and the brakes in particular were a stand-out feature. I never had any issues with fade, the pedal was very consistent and I could brake in precisely the same spot as I had planned from my practise laps when we went for the hot timed lap. The car was indeed great and the brakes were up to the job 100%. Not a guarantee for a 400+ HP car! I was surprised how well the brakes can be modulated without ABS.
So what happens to a car that's just broken the lap record? Does it get cosseted, trailered up and then towed home to the UK? No, in the true spirit of the record, it was topped up with fuel and driven all the way back to Revolution's HQ in Gateshead. Proof that Tarox brakes are the perfect solution for road and track work.