The 2020 Lexus GX hits the UAE roads
Al-Futtaim Lexus has launched the 2020 Lexus GX in the UAE. With a redesigned, contemporary front fascia, enhanced off-road and on-road capabilities and distinctive new interior trims.
Commenting on the launch of the 2020 GX, Mohammed Maktari, Managing Director of Al-Futtaim Lexus, said, "With the new Lexus GX the designers created an overall design theme combining strength with refinement which is stylish yet functional. The new GX receives a refresh which makes it more in line with the other current Lexus models and its introduction in the UAE market is perfectly timed as the SUV segment continues to grow. We are extremely excited about the launch and invite our customers to take one out for a test drive and truly experience the vehicle."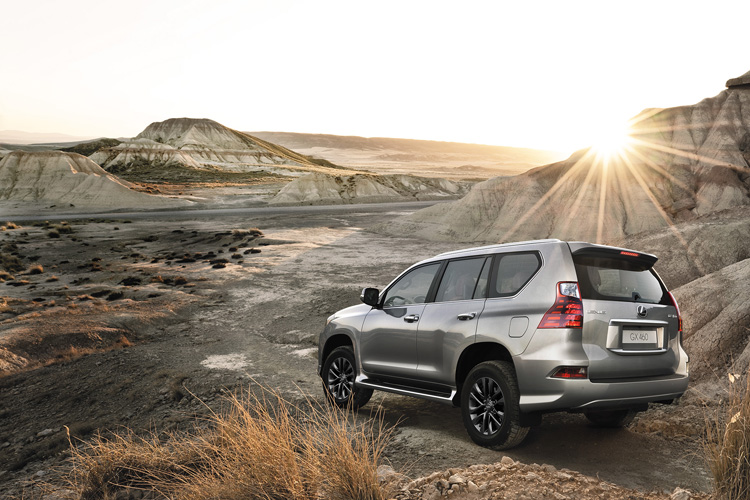 The 2020 GX wears an updated signature spindle grille that gives it a style which better aligns with the entire Lexus portfolio. Flanking the grille are new standard Premium triple-beam LED headlamps. The Sport Design Package puts an extra touch on the luxury SUV with special details, such as an exclusive lower grille surround, side mirrors, matte black exhaust tip, scarlet taillamps and 18-inch alloy wheels with a Gunmetal Metallic finish. The engine is a 301-horsepower 4.6-litre V8 producing 329 lb.-ft. of peak torque.
The GX is available in two variants: GX premier and the top of the range GX Platinum which is equipped with an exclusive sport package. Price ranges from AED 250,000 to AED 295,000. The 2020 Lexus GX is offered in a total of eight exterior colours with the addition of a new colour to the GX range – Sonic Titanium.