The 800hp Bentley Continental GT3 by Wheelsandmore
German tuners and wheel manufacturers Wheelsandmore significantly increase the power output of the Bentley Continental GT3 through software optimization or by installing the Tec-Tronic plug-and-play additional control unit. Years of experience in this field result in tastefully modified vehicles that offer maximum driving pleasure. Stage 2 tuning includes their proprietary high flow exhaust system that helps generate 795hp and 1100nm of torque.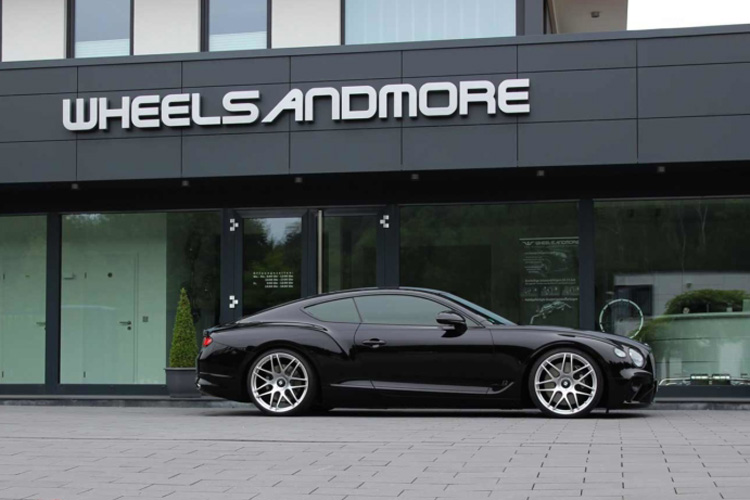 The Wheelsandmore Bentley Continetal rolls on the 22×9.5 B-Sport wheels in front and 22×11.5 in the rear, all wrapped in the sticky Pirelli PZero tires. The classy rollers sport a classic y-spoke design with a modern concave contour and maximum caliper clearance on the front to clear the big brakes. Available in matte black or shiny silver.