The Chase » Golf GTI Clubsport vs Peregrine Falcon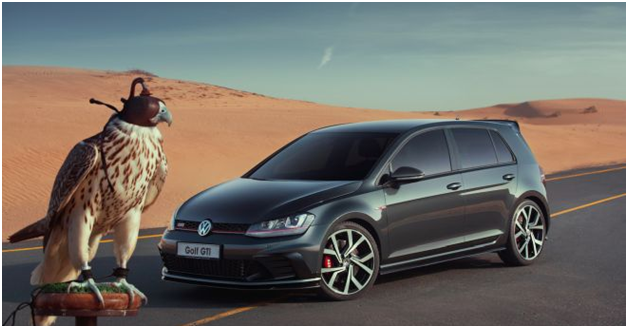 Two of the region's most recognizable figures take part in the ultimate chase on a dynamic stretch of desert – the VW Golf GTI Clubsport and the Peregrine Falcon, capable of reaching speeds of up to 320km/h.
This thrilling encounter, named "The Chase", frames the powerful capabilities of both bird and hot hatch as they race past sculpted sand dunes.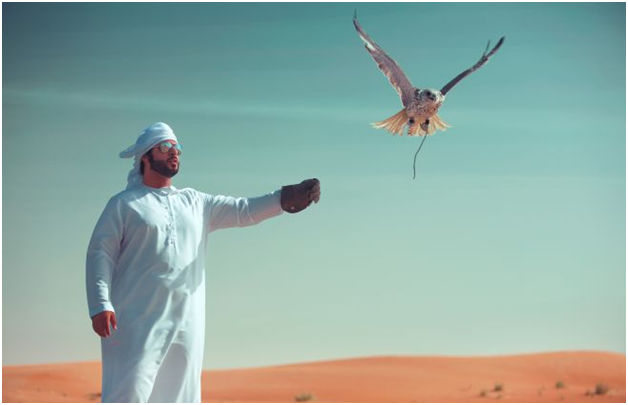 With acceleration from 0 to 100km/h in just 6.3 seconds, the Clubsport's turbocharged 265hp direct-injection engine revs through the barren desert roads, while the front wheel drive and Dynamic Chassis Control effortlessly take on breath-taking cornering speeds.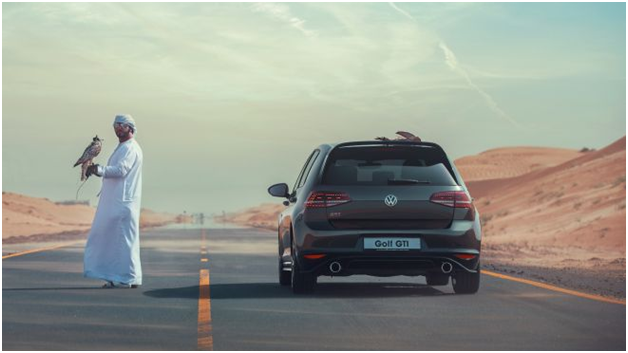 The Clubsport's aerodynamic fine-tuning, powerful traction and pioneering handling capabilities, paired with a boost function allowing an increase in power to over 290 hp for a short time, enables the car to ultimately outmanoeuvre the Falcon.