The Lamborghini Sián: Limited edition hybrid super sports car previews the future
At the Frankfurt Motor Show Automobili Lamborghini unveiled the Lamborghini Sián: a hybrid super sports car showcasing new technologies and leading performance in the hybrid sphere.
The fastest Lamborghini of all time features a new futuristic design that is clearly drawing on its style DNA. The Sián combines the brand's most iconic V12 power plant with unique hybrid technologies, delivering exceptional dynamic performance of a naturally aspirated Lamborghini super sports car, with the benefits of electric power.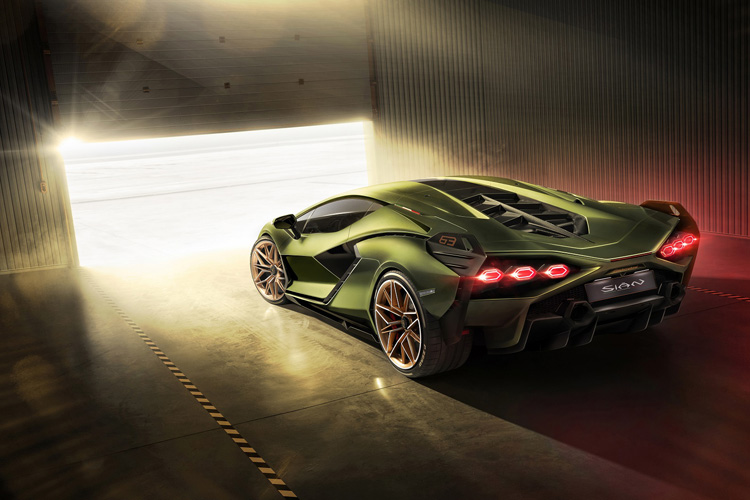 Below are the highlights of the Sián :
Iconic V12 engine and groundbreaking hybrid technologies combined in a futuristic exotic car
World-first use of supercapacitor in hybrid solution and unique materials-science application
Combined thermal and electric power produce 819 hp, making it the most powerful Lamborghini ever produced
Produced in a limited series of just 63 units, honoring the foundation year of Automobili Lamborghini: all already sold