The wide-body Lamborghini Urus by NOVITEC
NOVITEC has been refining Lamborghini automobiles for many years now. Following the customized editions of the Aventador and the Huracán, NOVITEC now turned their attention to the SUV model Urus.
They developed various performance kits for the twin-turbo, 4.0-liter eight-cylinder engine with outputs of up to 782 hp and up to 1,032 Nm of torque. With that upgrade under the hood, the five-door car slings itself from rest to 100 km/h in just 3.3 seconds. The top speed increases to 310 km/h.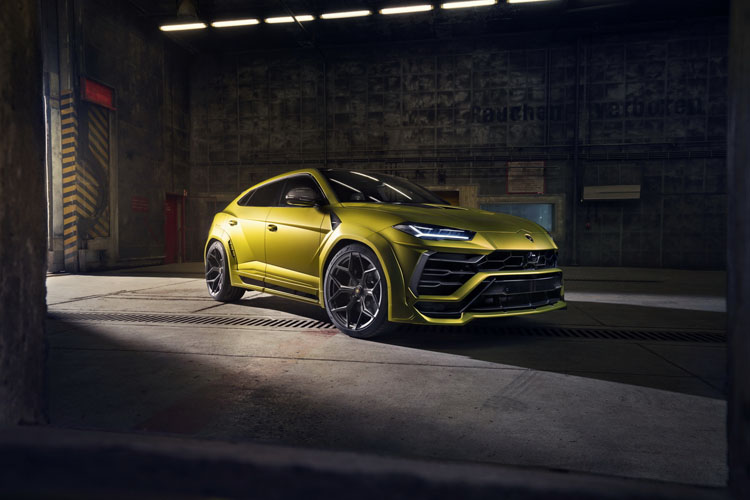 Under the ESTESO label, NOVITEC presents a new widebody kit for the Lamborghini Urus. A host of components can be ordered in various exposed-carbon variants. Alternatively, NOVITEC also offers otherexposed-carbon elements for the Urus that give the Italian Super SUV a more dynamic appearance even without the widebody conversion.
In cooperation with American high-end wheel manufacturer Vossen, NOVITEC developed tailor-made 23-inch king-sized forged wheels for the all-wheel-drive Lamborghini.
And for the interio of the Urus NOVITEC fulfills individual requests in the interior with a practically endless variety of designs, colors and high-quality materials from Alcantara and carbon to leather.